What do our neighbors around the world think about Korea?
The variety of answers can be found in a special exhibition, "Korea, Our Stories," currently underway at the National Museum of Korean Contemporary History in Jongno-gu District, Seoul.
The exhibition, kicking off on Aug. 7, puts under the spotlight a selected range of works of art, all entries into one of two contests: the "DNA of the Republic of Korea" contest and the "Talk! Talk! Korea 2015" contest, both hosted by the Ministry of Culture, Sports and Tourism between May and June this year.
The two contests asked contestants to create whatever work of art came to mind when they thought about "Korea," whether it be a photograph, a drawing or a video clip.
In the former contest, more than 1,800 non-Koreans from both Korea and abroad submitted their ideas, while the latter contest collected entries from a total of 146 nations from around the world.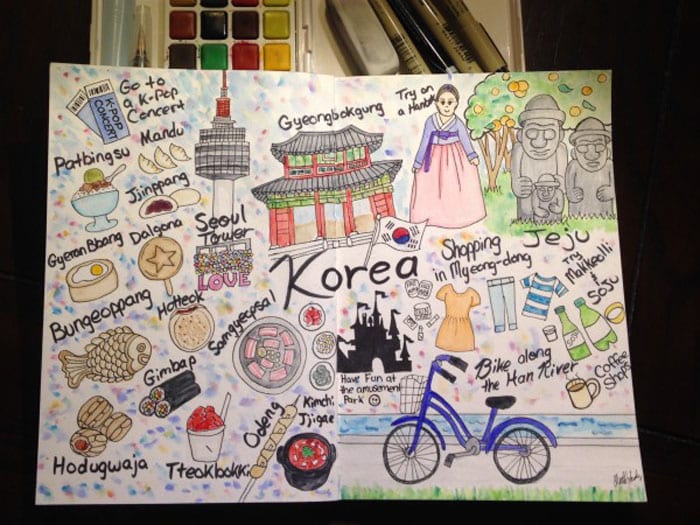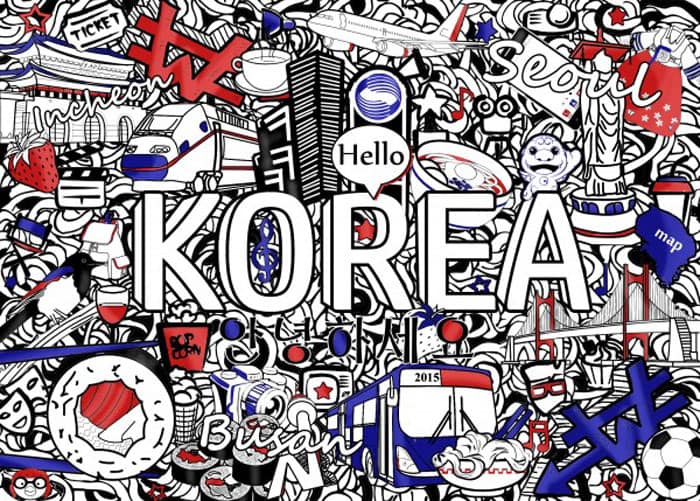 Contestants captured all things "Korean" in their creations. There were a variety of images that represented Korea, such as pop music, soap operas, traditional Hanbok attire, traditional Hanok homes and Korean cuisine, to name but a few. Other works also brought to light aspects of daily life that they encountered on the streets of Seoul, at traditional markets or among Koreans in general.
In addition, designers from around the world also took part in the event, showcasing their interpretation of the national image in art form.
Visitors to the museum will have much more to admire than just the exhibits. They can make their own business cards using a font that's based on one of the designs at the exhibit. They can also enjoy a curator's lecture titled, "What are 'Korean' things?"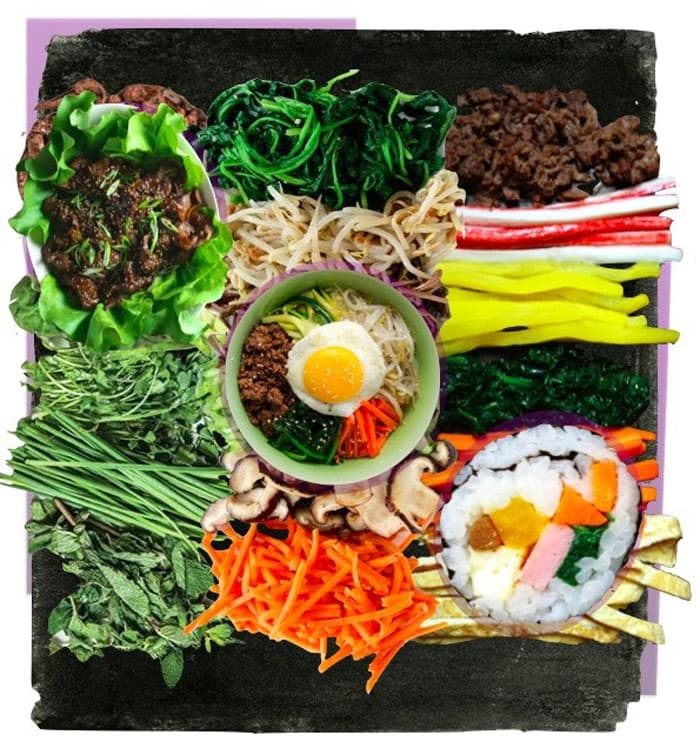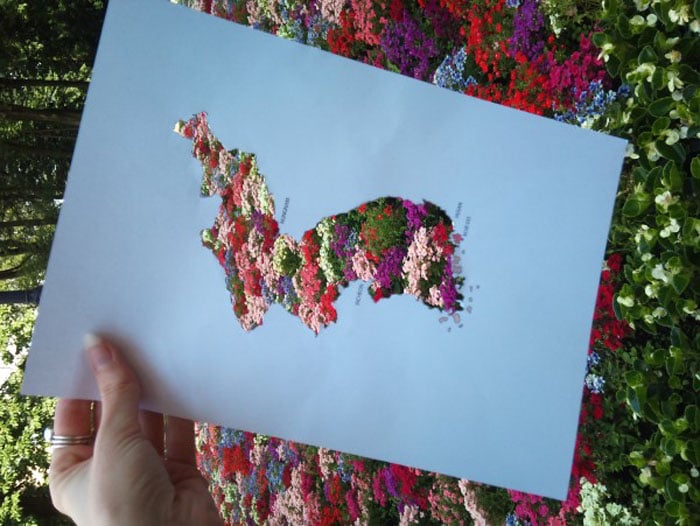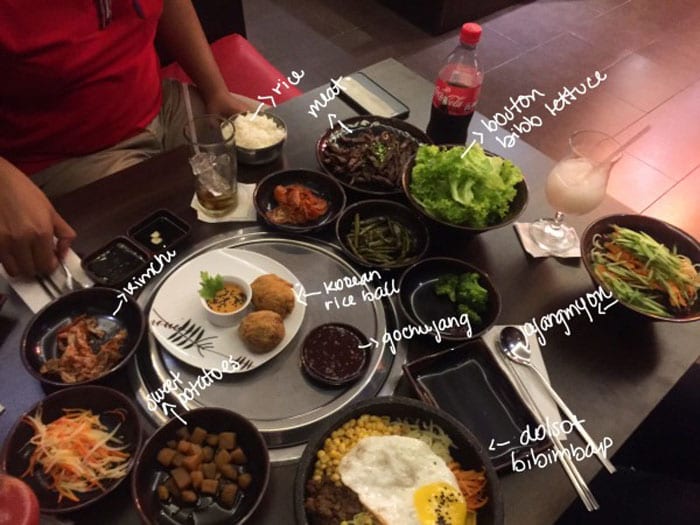 "This event will, hopefully, give people some pause to think about the true identity of the nation," said Minister of Culture, Sports and Tourism Kim Jongdeok during the opening ceremony of the exhibition on Aug. 7.
The "Korea, Our Stories" exhibition continues until Aug. 19. It's open from 9 a.m. to 6 p.m. and is free of charge. On Wednesdays and Saturdays, it is open until 9 p.m. It's closed on Mondays.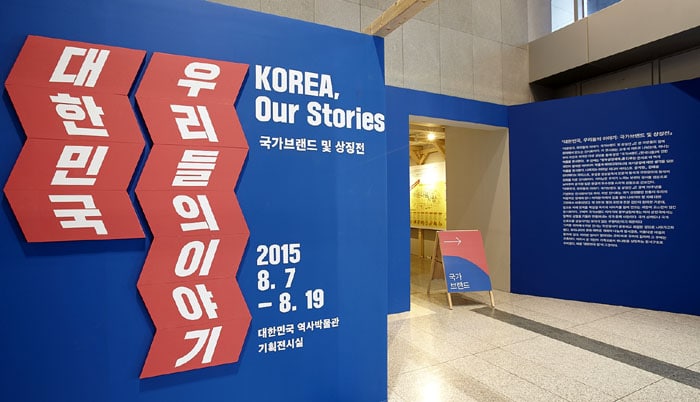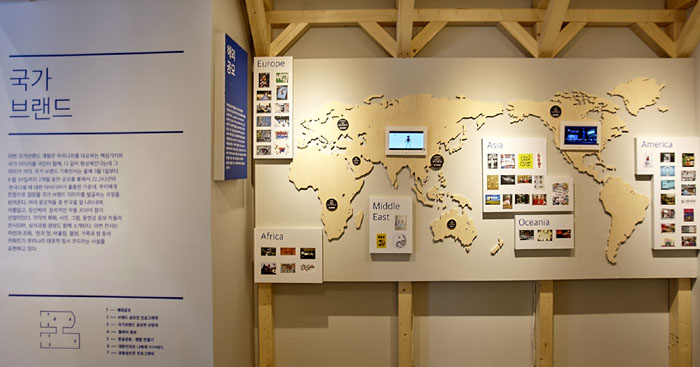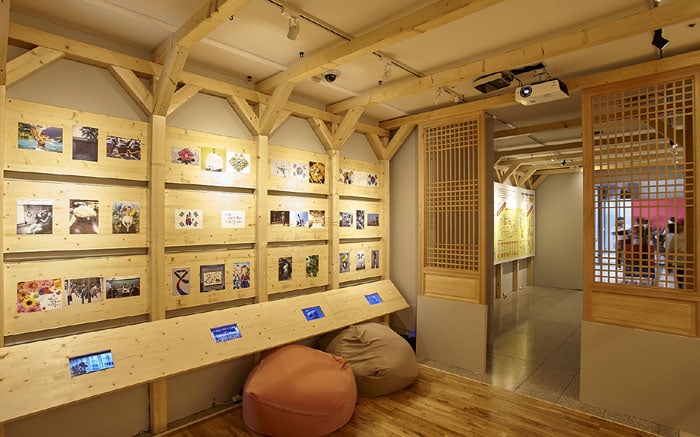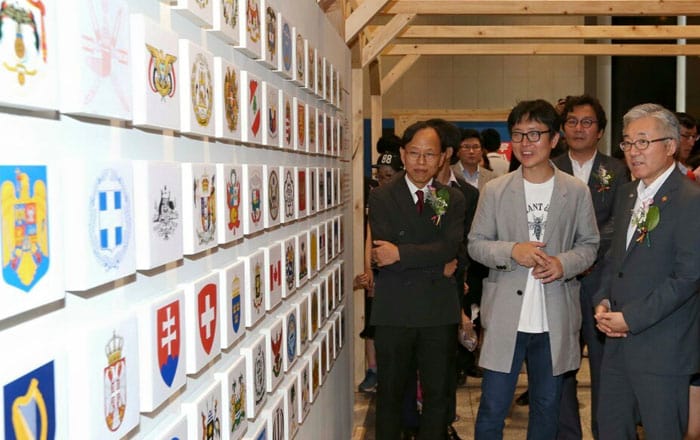 By Sohn JiAe
Korea.net Staff Writer
jiae5853@korea.kr