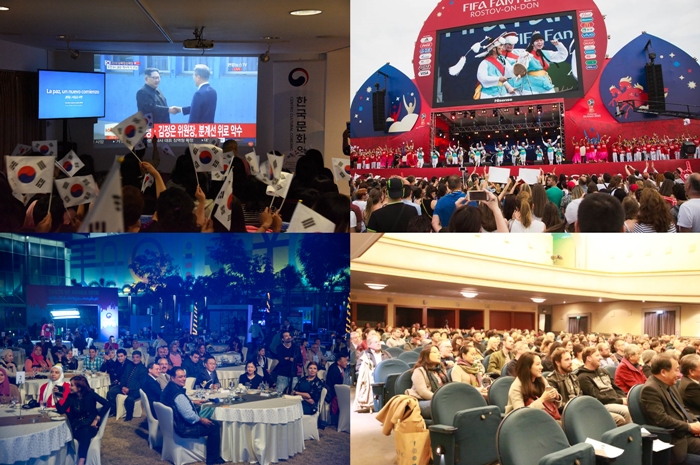 By Kim Hyelin and Lee Hana
The 32 Korean Cultural Centers (KCCs) abroad allow visitors in 27 countries to experience Korean culture and traditions. Such centers in 2018 held a number of functions and events that offered a taste of Korea abroad.
The following are the top five KCC stories from 2018.
KCC in Mexico hosts live screening of 1st inter-Korean summit in 2018
 KCC in India runs Korean-Indian essay and quiz contest
KCC in Germany hosts Korean indie film festival 
KCC in Russia hosts World Cup pep rally, Korean soccer film festival
KCC in Egypt hosts food showcase 'Taste of Korea 2018'

For those curious about Korea and its culture, please visit the closest Korean Cultural Center near you. More information is available by clicking the link below.
http://kocis.go.kr/eng/openInformation.do
kimhyelin211@korea.kr