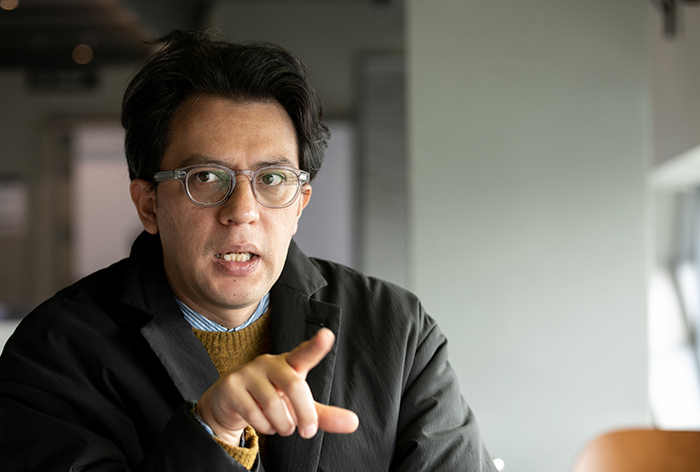 By Yoon Sojung and Kim Hyelin
Photos = Kim Sunjoo
Seoul | Nov. 29, 2018
People lining up to touch their transportation smart cards on an electronic fare reader before getting off a broken-down bus.
Fairly clean streets despite the absence of trash cans.
These scenes are what Columbian writer Andrés Felipe Solano finds unusual and unique about Korea.
Solano kept a diary of the first year he lived in Seoul's foreign district of Itaewon with his Korean wife, a Korean-language teacher, in early 2013. As a complete stranger unable to communicate in a foreign land, he focused on his inner side while observing the surroundings through the periscope of his literary sensitivity.
In his diary, he strongly agreed with one of his friends when the latter said, "Korea's a good place for those who are non-violent."
The writer also took a closer look at the uncomfortable aspects of Korean society in his book such as the heavy workload of office workers and the national obsession with beauty.
On hiking, a national pastime for Koreans, he said, "They climb a mountain like worker ants marching," adding, "I wonder if a war will break out at the peak."
Published in Colombia in 2014, Solano's diary received favorable responses from his nation and won the Colombian Narrative Library Award in 2016. The Korean-language version of his book, translated by his wife, was recently published in Korea.
Korea.net held an interview with Solano on his thoughts about Korea, his home during the past five years.
– The title of the Spanish-language version of your book is "Korea: Notes from the Tightrope." Does this refer to the instability of your life in Korea? 
The term "tightrope" in the title refers to "instability" and "uncertainty" but also denotes "adrenaline" and "thrills" like walking on a circus tightrope. I've gotten used to life in Korea but always experience moments when I become a stranger. I guess I've been writing and meditating all this time to cope with loneliness.
– In your opinion, why has your book earned good responses from Colombians? 
Korea is a country really far from Colombia, so some Colombians might've found it interesting to learn about Korea. But I believe more found the appeal of reading about daily occurrences in Korea such as arguments between couples or how a foreigner in a new land slowly gets used to life in a big city, all written in a monologue-like tone.
– In the book, you wrote about the peaceful moments you experienced while living in Korea. Name a few such moments.
I now see the darker side of Korea more than when I first began to live here. I felt so at peace when I saw the candlelight rallies at Gwanghwamun Square in Seoul. My friends who saw the protests photos even asked me if I was at a festival. Think of the 1980 pro-democracy movement in Gwangju, where Koreans gave their lives fighting for democracy. After several decades, they gathered again with candles to peacefully demand the impeachment of their leader with no fear of getting death threats. I believe this holds profound significance.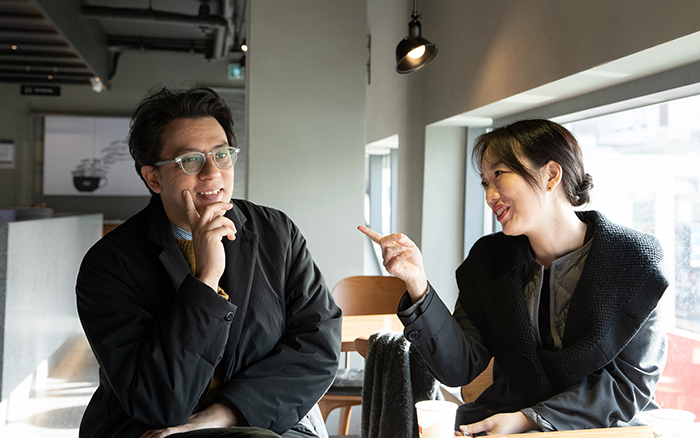 – You mentioned the Korean War and veterans many times in your book. Was there a specific reason for this?
I've always been interested in war veterans and have read news articles about them since I was a boy. After becoming a journalist as an adult, I heard about a commemorative event for the 50th anniversary of the armistice that ended the Korean War. In meeting war veterans while covering the event, I thought I should tell their stories in a novel someday rather than in just a short news article. The Korean War is an attractive theme but almost no one in Colombia had written a book about it. After conducting exhaustive research, I had my novel "Neon Cemeteries" published in 2017. It's about a Colombian veteran of the Korean War who visits Korea more than 60 years after the conflict to find someone.
– What would you like to do most in Korea?
I hope to create the film genre "ajumma noir" featuring middle-aged Korean women as the protagonists. I got this idea when I saw ladies distributing Yakult (a dairy-based probiotic drink) riding motorized fridges. They explicitly express their feelings while many Asians don't. I guess some of the ladies might be living alone after losing their husbands or children during the war. If my plan succeeds, I want to live in Korea much longer than planned.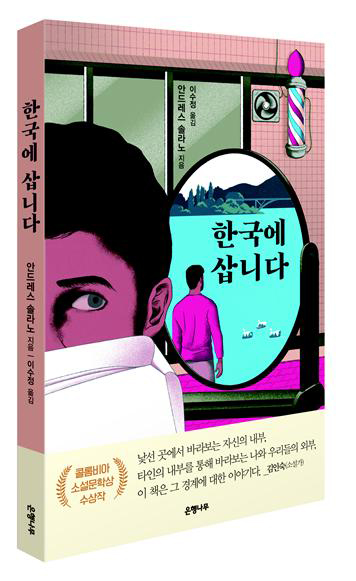 [email protected], [email protected]