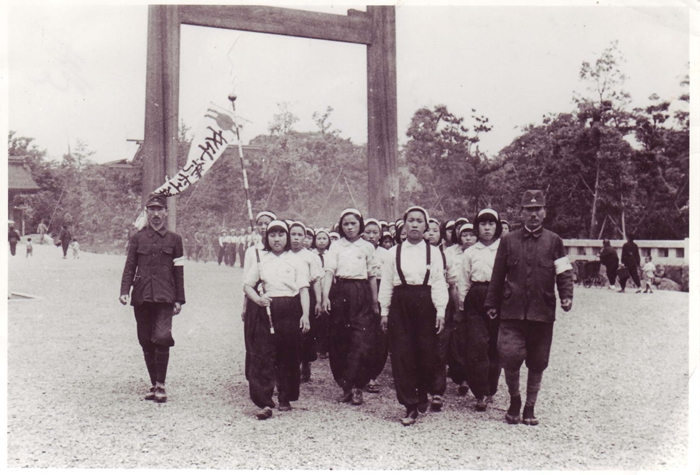 By Kim Eun-young and Kim Young Shin 
Anyang | Dec. 18, 2018
For 74 years, all Kim Sung-ju wished for was to hear the word "sorry." What made her stay strong during her long and tiring journey was her supporters, who encouraged her to never give up. Now 89, Kim, who was forced to work at Mitsubishi Nagoya Aircraft Works as a teen, burst into tears as she spoke about the time she was taken to Japan.
The Supreme Court of Korea this year ruled that Japanese companies must compensate Korean victims of forced labor during wartime, concluding that the 1965 claims agreement between Korea and Japan does not terminate an individual victim's rights to claim damages.
The victims had sued both Mitsubishi Heavy Industries, Ltd. and the Japanese government in 1999, but lost their legal battle after nine years. In 2012, they filed a similar suit in Korea and finally got the verdict they longed for on Nov. 29, 2018. During this time, however, many of the victims grew frail with old age or died.
On Dec. 18, Korea.net sat down with Kim at her apartment in the southern Seoul suburb of Anyang, Gyeonggi-do Province.
(Editor's note: These victims, who were forced to work at Japanese munitions factories with no pay during Korea's colonial rule by Japan (1910-45), are different from those forced to provide sexual services to the Japanese military during World War II.) 
-How were you taken to the Mitsubishi Nagoya Aircraft Works factory? 
In May 1944, my Japanese teacher lied to us Korean students by offering us the opportunity to study and earn money at the same time if we went to Japan. I was taken to the Mitsubishi Aircraft Works factory in Nagoya. Things were the opposite of what she said. We received no education and were forced to work night and day in a dangerous environment with no safety devices with no pay.
I cut my finger while using a cutting machine but didn't get proper medical treatment. In December 1944, the Tonankai earthquake hit where I was. Since I'd never got the chance to learn Japanese, I didn't even know the safety instructions. My knees were badly hurt and I developed a lifelong limp as a result. I was only 15.
-Nineteen years have passed since you and the other victims filed a lawsuit against the Japanese government and Mitsubishi. Are you satisfied with the ruling by the Supreme Court of Korea? 
I can only be thankful. I waited such a long time just for that moment. I'm sure the victims who died rejoiced in heaven after hearing the result.
-You must've had a hard time during this long battle. 
Of course. I had moments when I wanted to give up the whole thing. Many people told me and my companions that the fight was meaningless and to stop. But we pulled through thanks to the people who gave us their ceaseless support and encouraged us to never give up. We got to where we are today thanks to lawyers Kim Jung-hee and Choi Bong-tae as well as civic organizations in Korea and Japan.
-Tell us more about the Japanese supporters for victims such as yourself. 
The Litigation Support Group for the Female Victims of Nagoya-Mitsubishi Forced Labor is a civic organization formed by Japanese angry at the Japanese government's shameless attitude toward the nation's previous wrongdoings. Since 1999, the group has provided financial support for the lawsuit; it pays for flights to and from Japan and accommodations. Though we lost the lawsuit in Japan, the group insists that it cannot ignore historical facts. Since 2007, members have held a weekly protest every Friday in front of Mitsubishi headquarters in Tokyo demanding an apology and compensation. I am grateful for the actions of such conscientious citizens in Japan.
-What a shame that the Japanese government and Mitsubishi still reject the Supreme Court's verdict. 
I feel so resentful that they haven't shown even the slightest bit of remorse. Mitsubishi made a fortune making war materials by enslaving young Korean women and is today a multinational corporation with about 600 subsidiaries. After Korea gained its independence, the Japanese government and the company denied all the accusations against them. I want them to reflect on their past and face the truth.
-What do you mean by "a sincere apology" from the Japanese government and Mitsubishi? 
I want them to say sorry with a genuine heart for trampling on my youth, a sincere apology to a 15-year-old Kim Sung-ju. I also want compensation from Mitsubishi for the medical expenses I spent and will be spending for the effects of the injuries I suffered while being forced to work at its factory.
-Is there anything else that you want Korea.net readers to know? 
After the 1944 Tonankai earthquake, a memorial stone was erected for the victims including the six young Korean women forcefully taken to the factory. The monument's inscription reads "Engraving the truth to prevent the sorrow from repeating." Regardless of the court ruling, there must be a sincere apology. That's where the relationship between Korea and Japan should restart.