The video "Korea, Wonderland?" posted on March 17 on Korea.net's YouTube channel attracted more than a million views four days after it was posted. The content shows brave people jointly trying to overcome the COVID-19 pandemic and helping those around them who are in a worse situation. Korea.net met such people to hear their stories firsthand.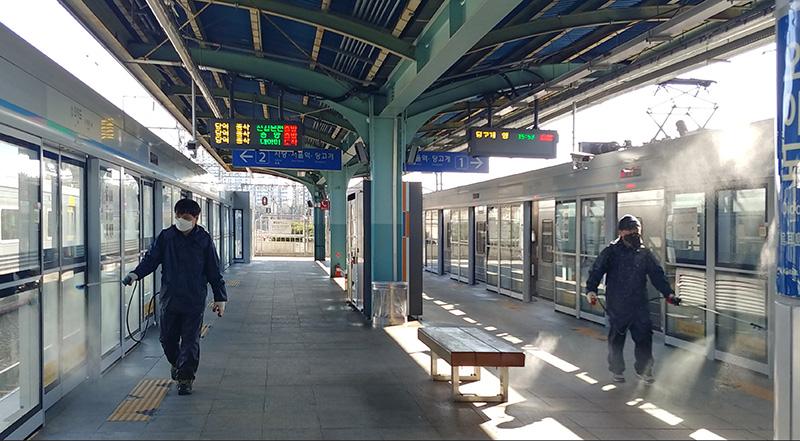 By Kim Young Deok and Lee Jihae
Photos = Xu Hongtian
"In the end, humans will prevail."
So said Xu Hongtian, 38, a Chinese volunteer who disinfects public places to fight the novel coronavirus disease (COVID-19).
Settling in Korea in 2009 with his family, Xu has worked in the trade of Chinese alcohol. Because the COVID-19 pandemic has made it practically impossible for him to work, however, Xu decided to do something for his community instead of sitting idly by and hoping things get better. He reached out to the neighborhood committee of Jeongwangbon-dong in Siheung, Gyeonggi-do Province, after hearing that the committee was recruiting disinfection volunteers.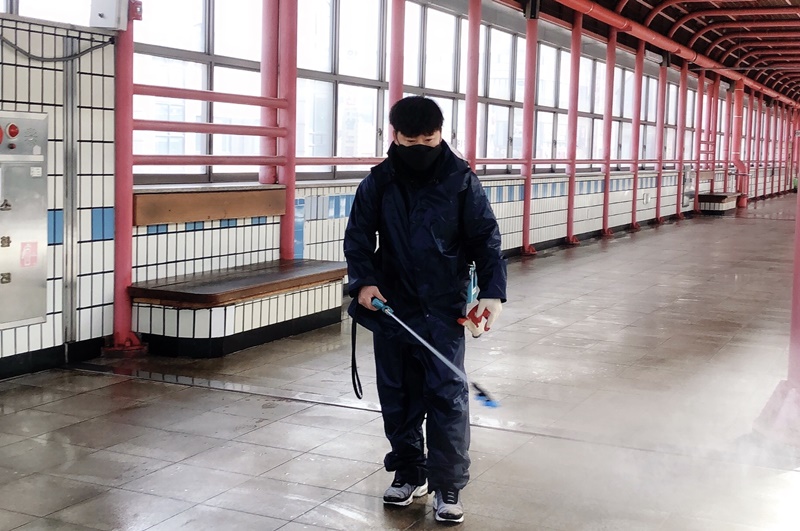 Since March 5, Xu has not skipped a day in doing his community service by disinfecting public places.
"Carrying a 20 liter-disinfectant spray for hours sometimes leaves bruises on my shoulder. However, it's very worthwhile," he said.
"I don't know when COVID-19 will be over but this is a community service I've started, and I'll continue to do it until this outbreak is over."
Xu said several senior citizens talked to him after seeing him doing his volunteer work, and complimented him more after hearing he was Chinese.
"Above all, my two sons are thrilled about my community service and they're also doing a variety of community service," he said.
"I hope everyone focuses on sanitization," he said. "I believe that in the end, humans will prevail."