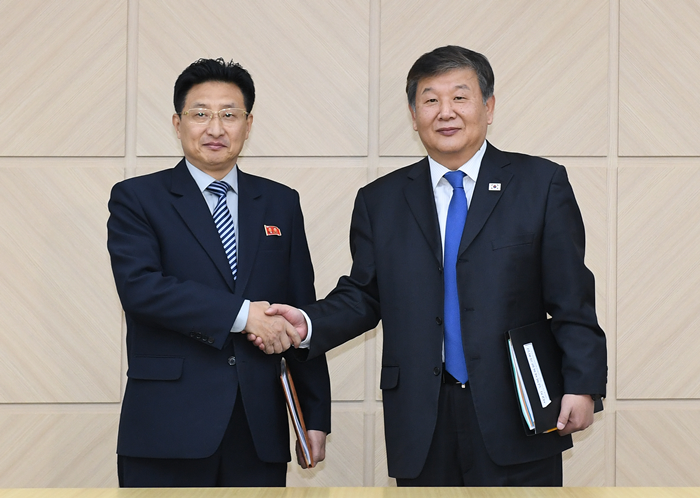 By Kim Minji
South and North Korea have agreed to pitch their proposed bid to co-host the 2032 Summer Olympics to the International Olympic Committee on Feb. 15 at IOC headquarters in Lausanne, Switzerland.
Both Koreas will also field a unified team at the 2020 Summer Olympics and Paralympics in Tokyo.
Seoul and Pyeongyang on Dec. 14 held a second round of sports talks on the co-hosting bid and the unified team at the inter-Korean joint liaison office in the North Korean border city of Gaeseong, later issuing a joint news release. The first round was held on Nov. 2.
Both sides emphasized specifying the original content of their agreement reached in the first round of dialogue and discussed accelerating the formation of a unified team for the 2020 Summer Olympics.
They agreed to consider events in which the two Koreas had previously fielded joint teams or those suggested by global sports governing bodies. Talks on practical issues in joint training will follow.
Deputy Culture, Sports and Tourism Minister Roh Tae-kang led the South Korean side and Vice Physical Culture and Sports Minister Won Kil-u represented the North.
The South Korean Unification Ministry said such talks have raised expectations of stronger inter-Korean cooperation in sports.
kimmj7725@korea.kr