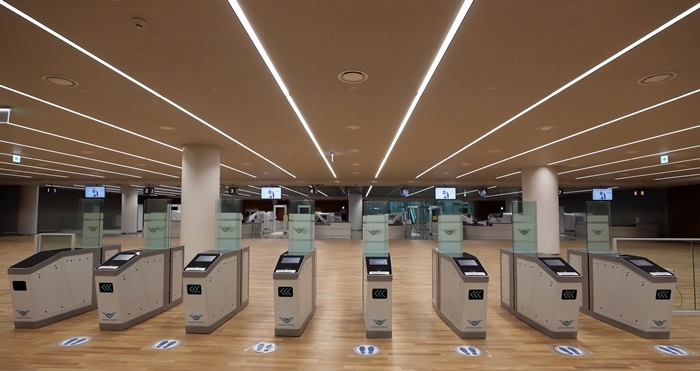 By Kim Eun-young and Kim Young Shin 
Starting Oct. 1, non-Korean residents and overseas Koreans can benefit from the Smart Entry Service, the automated immigration inspection system, at all airports and ports in Korea. The service up to now has only been available to Korean citizens and a limited number of non-Koreans.
The Ministry of Justice announced on Oct. 1 that non-Korean residents aged 17 or older with a Foreign Registration Number and overseas Koreans who have reported domestic residence can now use the automated immigration inspection service without pre-registration. However, if the person's expiration date for stay is less than a month away, they have to go through the pre-registration process. Also, if the personal information on their registration and passport varies, the pre-registration becomes necessary.
Before the change, non-Korean residents or overseas Koreans had to register their passport information and their finger prints at the immigrations office to use the smart immigration gate.
"The new exemption will increase the non-Korean user rate of the Smart Entry Service, which is now only 3.2 percent, and reduce the time for immigration inspection," said a Ministry of Justice official.
eykim86@korea.kr