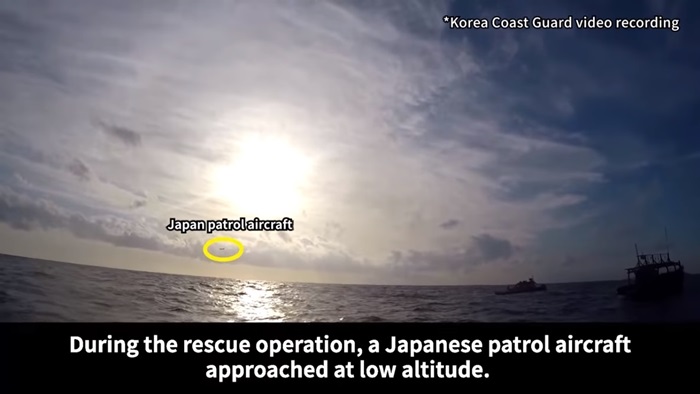 By Song Baleun and Kim Minji
Korea and Japan have failed to narrow differences in their bilateral row over Tokyo's claim that a Korean destroyer locked its radar on a Japanese patrol plane, with Seoul on Jan. 15 calling Japan's latest demand on the issue "very rude." Both sides held talks on Jan. 14 in Singapore.
"Japan hasn't presented data, namely that of radar frequency, that allegedly supports its claim and could be the smoking gun behind this incident," the Ministry of National Defense told a news briefing in Seoul.
Ministry spokesperson Choi Hyun-soo said Japan demanded an unfair exchange of all of the Korean destroyer Gwanggaeto the Great's radar data for just part of Tokyo's radar frequency data.
She blasted the demand as "rude and farfetched," saying Japan apparently lacks the will to resolve the issue.
Choi also said both sides will hold further talks on the issue, adding, "Plans for a working-level video conference will be discussed later. We will keep demanding that Japan provide accurate and objective data (to back its claim)."
On the low-altitude flight of the Japanese patrol plane, the spokesperson said, "Japan claims it wasn't actually a threatening flight but partly agreed that we might've felt threatened by it."
The working-level talks on the radar row is the second on this issue by both sides. On Jan. 14, the ministry said this meeting was held at the Korean Embassy in Singapore in the morning followed by another in the afternoon at the Japanese Embassy in the same city.