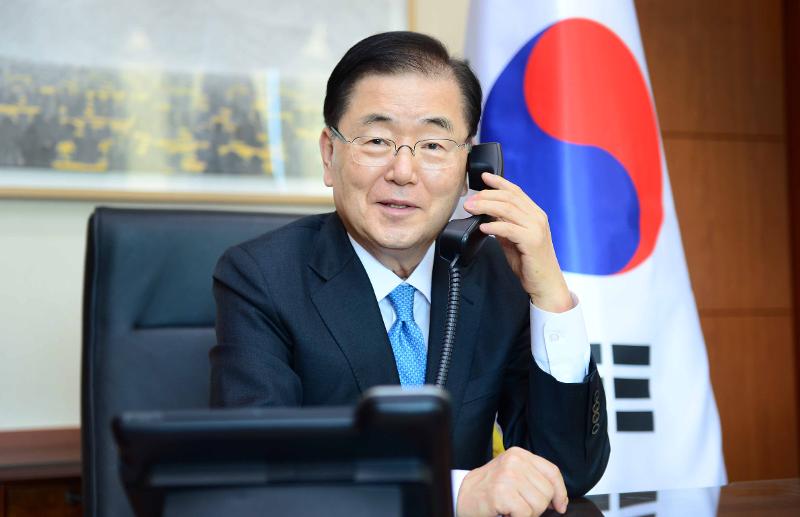 By Sarah Oqelee and Yoon Sojung
Minister of Foreign Affairs Chung Eui-yong on Feb. 24 held a telephone conversation in the afternoon with his Iranian counterpart Mohammad Javad Zarif.
The Ministry of Foreign Affairs in Seoul said Minister Chung urged Tehran to quickly release the seized Korean vessel MT Hankuk Chemi and its captain. Iran last month seized the ship and its 20-member crew, but released 19 crew members except the captain on Feb. 2.
Minister Zarif said, "This will be handled by judicial authorities as a technical matter," adding, "Iran will spare no effort to allow the detained captain to receive health and welfare services and consular assistance."
On Iran's request for an early resolution of the row over frozen Iranian funds in Korea, Minister Chung said, "The Korean government is giving its best effort with sincerity."