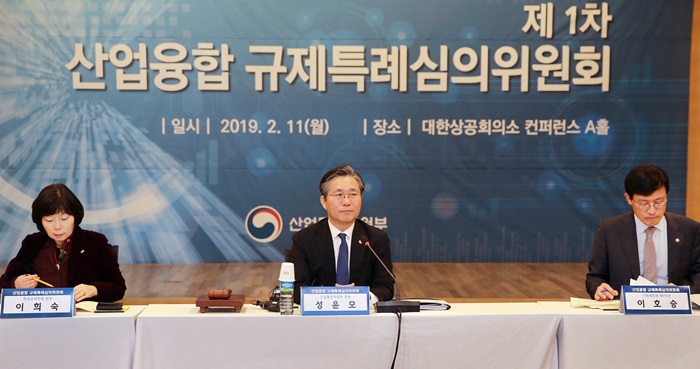 By Park Gil-ja and Kim Young Shin 
Photos = Ministry of Trade, Industry and Energy
Four business projects prohibited under current law will become the first regulatory exemptions under the Moon administration's "regulatory sandbox" initiative to spur innovation and create jobs.
The four are the installation and operation of hydrogen fuel stations in Seoul's downtown area, digital advertising on buses, personalized health care through genome analysis and app-based charging stations for electric vehicles.
The Ministry of Trade, Industry and Energy, in the first meeting of a committee for reviewing regulatory exemptions for new business models, announced on Feb. 11 that it approved the four projects as the first regulatory exemptions under the initiative, which aims to remove or delay regulatory obstacles to newly developed products and services.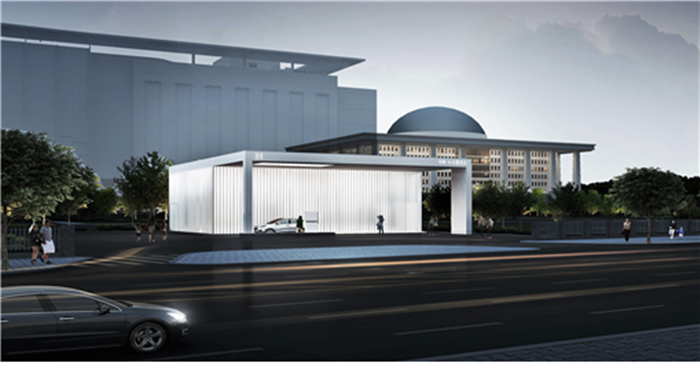 A hydrogen fuel station to be built by the National Assembly in Seoul, one of the four projects approved by the committee, will have a capacity of 250 kg with the ability to charge more than 50 hydrogen-powered vehicles per day.
Hyundai Motor Company also received the green light to build hydrogen stations in the southern Seoul areas of Yangjae-dong and Tancheon Stream, as well as conditional approval for setting up a station near the carmaker's Gye-dong office in central Seoul.
The ministry said its regulatory sandbox is one of the world's most innovative even when compared to similar projects in 11 advanced economies.
In a Cabinet meeting on Feb. 12, President Moon Jae-in called the initiative "a testing ground for the innovative economy."
"The Ministry of Trade, Industry and Energy announced its first approval of exemptions related to a regulatory sandbox yesterday. The day after tomorrow, the Ministry of Science and ICT will do the same," he said.
"Without innovation that creates added value, the economy cannot make the transition from a fast-follower model to that of a pacesetter. I hope that the regulatory sandbox will serve as an opportunity for the Korean economy to grow and qualitatively transform."