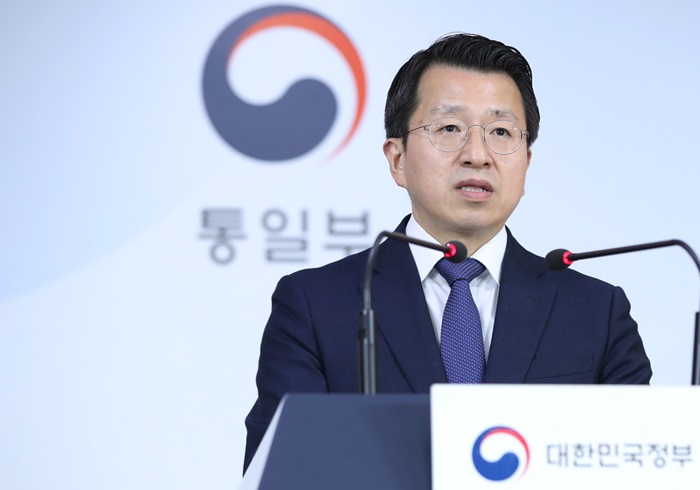 By Song Baleun and Kim Minji 
The inter-Korean liaison office in Gaeseong on March 25 partially resumed operations three days after North Korea pulled its officials out of there.
The Ministry of Unification said several North Korean officials returned to the office and resumed official work after holding a meeting with the South Korean side.
Ministry spokesperson Baik Tae-hyun told a news briefing that 64 South Korean officials were at the office and that everything there was working, including communications equipment and electrical installations.
He said the ministry has yet to confirm the reason for the pullout but that it is striving to fully normalize operations at the office.
On the proposed holding of reunions between separated families from both Koreas, Baik said, "Video reunions of separated families from both Koreas have gained exemption from sanctions from the U.N. Security Council and received approval from the South and North Exchange and Cooperation Promotion Council (of South Korea)," adding, "After internal preparation is complete, we will hold talks with North Korea."