By Kim Min-Jeung 
Prime Minister Lee Nak-yon has officially ended his week-long trip to Kenya, Tanzania and Oman. During his visit, Lee bolstered business and economic ties with the three Indian Ocean countries and laid the groundwork for Korean companies to expand into those overseas markets.
"The fundamental role of the government is to maintain the utmost friendliest of relationships with our partner countries. That role will now be performed," Lee said during the Korean business convention at the Grand Hyatt Hotel in Muscat, Oman.
Prime Minister Lee added that Korean businesspeople who either moved or are willing to expand their business overseas should overtake the fourth industrial revolution and work to build trust in order to become Oman's cooperative partner.
Also during the prime minister's trip, he held summits with Kenya's president and deputy president, met with Tanzania's president and prime minister, and held discussions with Oman's deputy prime minister for international relations. He participated in business forums in all three countries, fully concentrating on "sales diplomacy" and seeking to increase overseas opportunities for Korean businesses.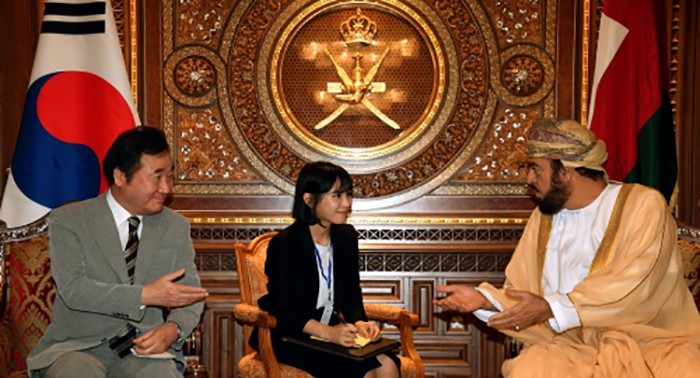 Various contracts and MOUs were signed during Lee's trips, too. In Kenya, 23 Korean companies in tech and innovative sectors struck a deal with Kenyan companies worth USD 14 million dollars through business consultations, laying the foundation for overseas expansion.
In Tanzania, Korean builder GS Engineering & Construction and Tanzania's state road agency clinched a deal to build the new Selander Bridge, and in Oman an MOU was signed concerning the establishment of "smart cities" in the economic zone of Al Duqm.
"The government plays a huge role in the economy in African and Middle Eastern countries. Korean companies should take that into account when they expand overseas. This trip will be of great help to them in that sense," Lee said.