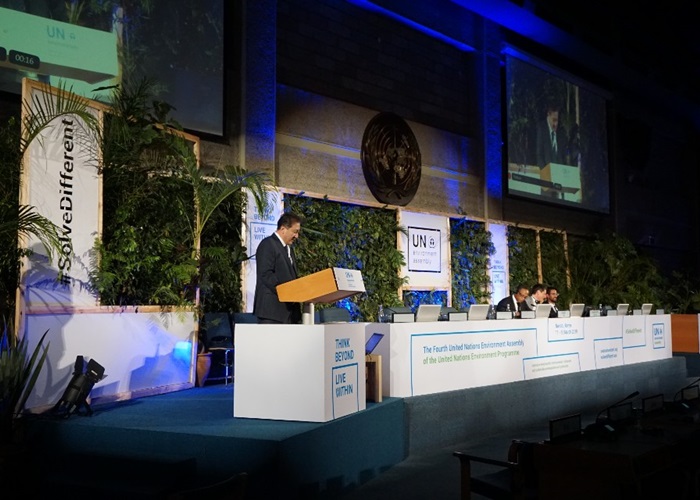 By Kim Hwaya 
High-ranking Korean and Chinese environmental officials who attended the fourth United Nations (U.N.) Environment Assembly in Nairobi, Kenya, on March 15 reconfirmed the implementation of their bilateral Blue Sky Project and exchanged opinions on decreasing fine dust.
Vice Environment Minister Park Chun-kyoo and Chinese Vice Ecology and Environment Minister Zhao Yingmin also reconfirmed the formation of a high-level policy discussion body, which was agreed to on Feb. 26 in a meeting between the environment ministers of both countries.
Started in May 2017, the project seeks to track the path and conversion process of atmospheric pollution matter generated by major cities in northern China.
The Ministry of Environment in Seoul said, "Both vice ministers agreed to hold meetings more often to seek solutions to reduce fine dust."
At the U.N. assembly, meanwhile, participating nations agreed to make existing consumption and production models that are destructive to the environment more sustainable. They also pledged to curb the use of single-use plastic products by 2030 and secure credible environmental data from countries.
fayastory@korea.kr