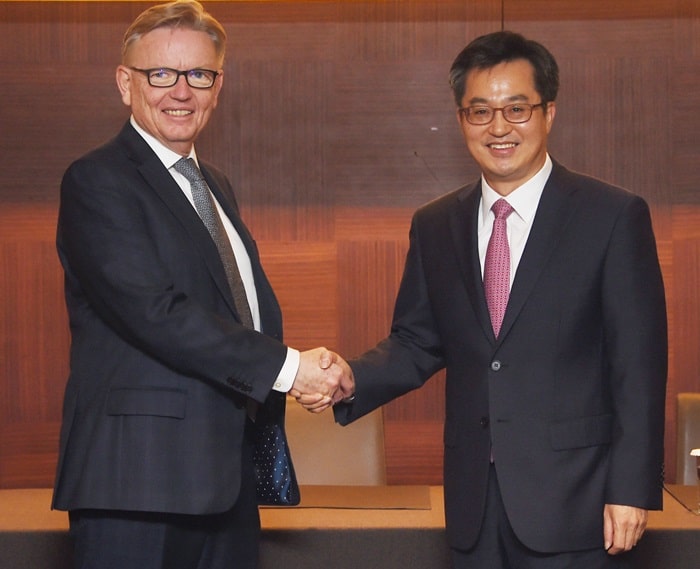 By Kim Eun-young and Kim Young Shin
Deputy Prime Minister and Minister of Strategy and Finance Kim Dong-yeon held a meeting with Green Climate Fund (GCF) Executive Director Howard Bamsey at the Shilla Hotel in Seoul on Oct. 23 to discuss the ways to strengthen ties.
The deputy prime minister said, "I'm pleased that the GCF is becoming the core international organization that copes with climate change. The Korean government will continue to fully cooperate with the GCF to help it to continue to grow."
"The GCF has only been able to come so far thanks to the Korean government's attention and support," said Executive Director Howard Bamsey. "I respect the Korean government's efforts to respond to climate change through the GCF and other organizations."
The GCF was established by the United Nations Framework Convention on Climate Change (UNFCCC) to support developing nations tackle climate change. Its headquarters opened in December 2013 in Songdo, Incheon.