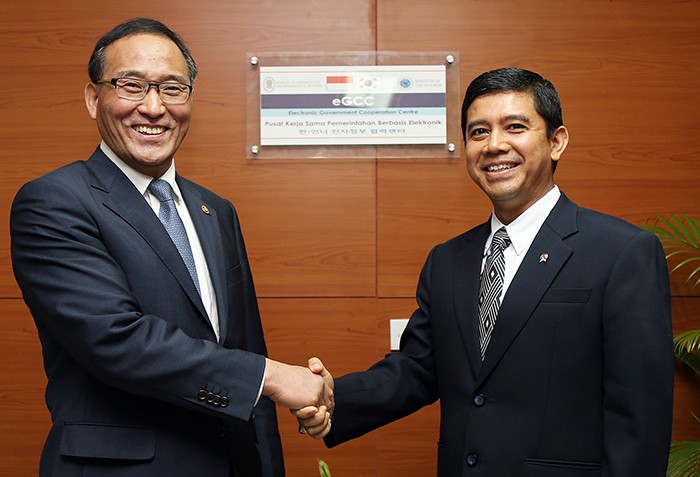 Korea and Indonesia have jointly opened a cooperation center in Jakarta that will focus on online government services.
The Korea-Indonesia Electronic Government Cooperation Center opened its doors on March 2 on the fourth floor of the Indonesian Ministry of Administrative and Bureaucratic Reform building.
The launch was made possible following a summit in December 2014 between President Park Geun-hye and her Indonesian counterpart Joko Widodo where they vowed to expand bilateral cooperation on providing online government services, or e-government services.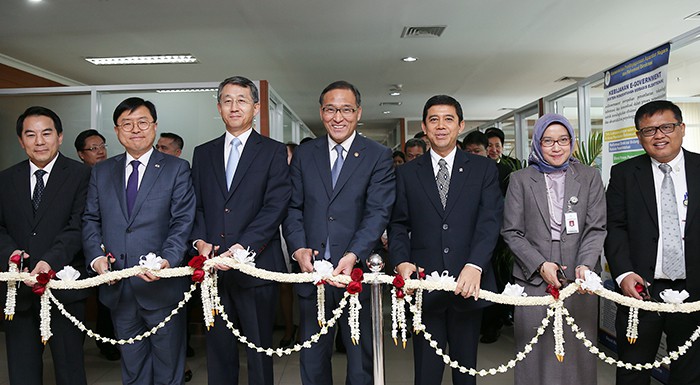 The center will run for three years, until December 2018. Public officials and experts from Seoul and Jakarta will be dispatched to the center to carry out a series of joint research projects and consultations aimed at enhancing capabilities to manage electronic government systems. Bilateral cooperation in the sector between the two countries began in 2007 with consulting efforts on an electronic patent system. Afterward, a national financial information system was introduced in 2009 and then a public security management system followed in 2015.
"Cooperation on e-government services with the Indonesian government offers much more than other areas of cooperation. As Korea serves as a cooperative partner that helps to achieve administrative reform and run e-government systems effectively with this newly-established center, our cooperation here will contribute to the realization of a transparent and efficient democratic government in Indonesia, one of the core goals that the government here hopes to achieve," said Minister of the Interior Hong Yun-sik.
By Sohn JiAe
Korea.net Staff Writer
Photos: the Ministry of the Interior
[email protected]