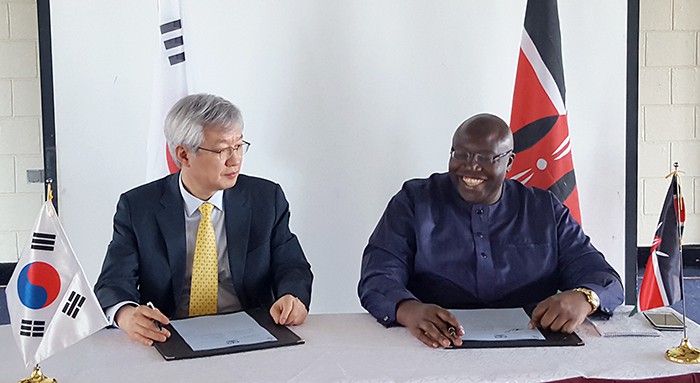 By Kim Eun-young and Kim Young Shin
Korea and Kenya made plans to strengthen cooperation on trade, investment and economic affairs during the fourth Korea-Kenya Economic Committee, in Nairobi on April 3.
During the joint meeting, the two parties discussed the current status of trade, investment and economic cooperation and adopted a set of agreed minutes.
They talked about ways to boost investment and trade, to train human resources and to cooperate on science, technology and online government services. Additionally, they made plans to get Korean corporations involved in the Kenyan government's Vision 2030, a national economic development plan.
Particularly, a cooperation center for online government systems will open in Kenya in 2017, and Korea's experience with running such online government systems will be shared with its East African counterpart. The two countries will work together on training human resources and on cultivating professionals in the nuclear energy and healthcare fields, too.
Finally, the two countries finalized details concerning the Kenya Korea Tree Planting, a joint project between the Korean Embassy in Kenya and the Kenya Forest Service, and concerning a joint project for the training of diplomats.