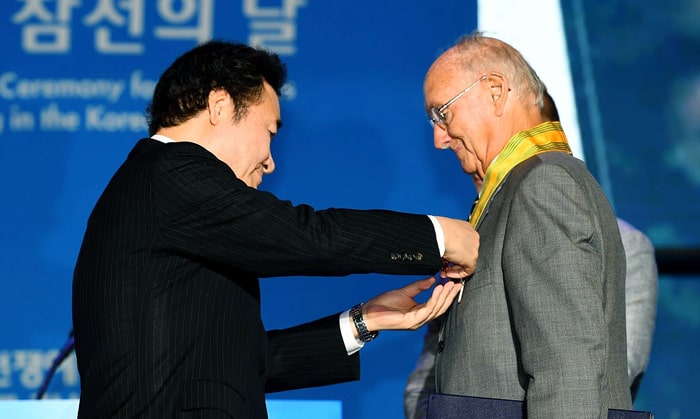 By Park Hye Ri and Hahm Hee-eun 
Photos = Prime Minister's Secretariat
"Now, Korea is going to achieve the miracle of a peace settlement."
Prime Minister Lee Nak-yon said that the government and the citizens alike will never forget the sacrifices and dedication of the U.N. veterans in a commemorative ceremony to mark U.N. Forces Participation Day at the Dongdaemun Design Plaza in Seoul on July 27.
The prime minister said, "Through the two inter-Korean summits in Panmunjeom, the road of reconciliation and cooperation is now opened for the two Koreas. As we face the 65th anniversary of the armistice agreement, we're trying to go beyond the ceasefire and declare a formal end to war."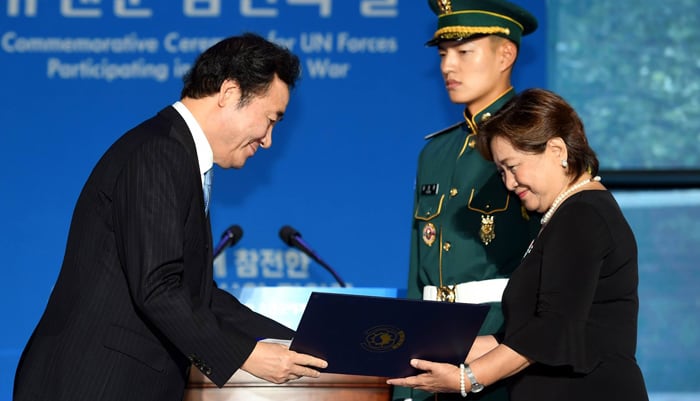 Prime Minister Lee said, "Industrialization and democratization have all been miraculously achieved in this country, and it is the veterans who made this a place of miracles. I hope that the veterans will join us on the way to a peace settlement. I believe that all the veterans from home and abroad who passed away during the war will also help to make peace on the Korean Peninsula."
In the ceremony, which was attended by more than 2,000 people, including U.N. veterans themselves, their families, and diplomatic delegations to Korea, the prime minister bestowed the Order of Civil Merit, Peony Medal, to Conrado D. Yap, a captain in the Philippine army, and to U.K. author Brian Parritt who participated in the Korean War as a British paratroopers.
hrhr@korea.kr