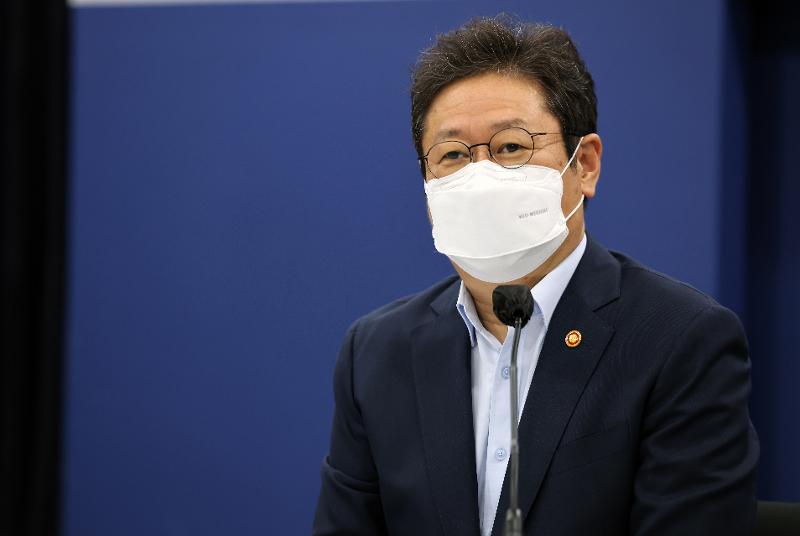 By Elias Molina and Yoon Hee Young
Photos = Ministry of Culture, Sports and Tourism
Minister of Culture, Sports and Tourism Hwang Hee on July 9 said the nation's digital capacity as shown by Hallyu content and the response system for COVID-19 based on information and communications technology is a competitive edge to lead the new tourism market after the pandemic.
He was speaking in the afternoon at a joint interview with foreign correspondents at the Foreign Press Center in Seoul's Jung-gu District.
Attending the interview were Korean Culture and Information Service (KOCIS) Director Park Jung-Youl and the Seoul correspondents of The Associated Press and UPI of the U.S., Reuters from the U.K., AFP from France, DPA from Germany, Kyodo News from Japan and Xinhua News from China.
On international tourism, the minister said Korea earlier agreed to a "travel bubble" plan with Saipan and is reviewing doing the same with other countries.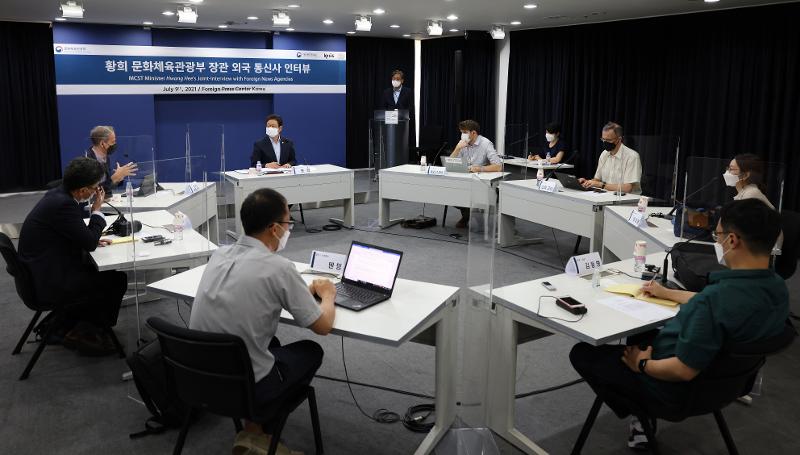 He said the government maintains an "extremely close" relationship with the tourism sector, and given the extensive damage to the industry, Seoul is considering three stages of assistance measures based on the COVID-19 situation.
Accompanying President Moon Jae-in on his state visit to Spain last month, Minister Hwang said the European country expressed interest in tourism cooperation with Korea.
Turning to the Tokyo Summer Olympics, he said sports and politics must be considered separately and that the national team will fully participate in the games.
Minister Hwang also downplayed rising worry over the Olympics due to the spread of the coronavirus in Japan, saying he has no big fear and believes several measures have guaranteed athlete safety.
Yet in the event of a contingency, he added, the team is meticulously preparing medical assistance from Korea.