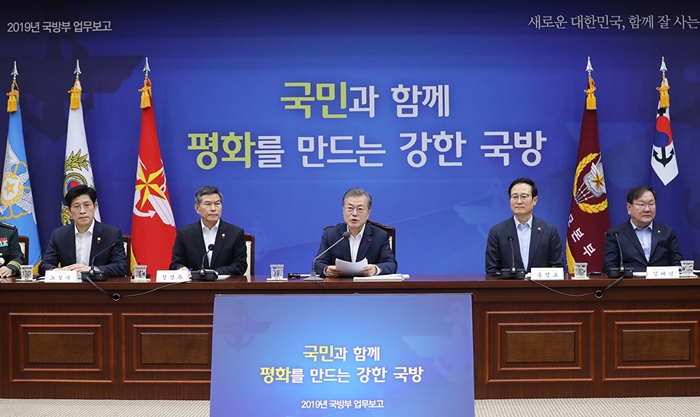 By Park Gil-ja and Kim Young Shin 
The Moon Jae-in administration on Dec. 20 highlighted the importance of creating as well as defending peace under a newly released guideline for policies toward foreign affairs, unification and defense.
The guideline, which has the highest advisory level for the three sectors, has as its goals achieving the peaceful denuclearization of North Korea, bringing lasting peace to the Korean Peninsula, contributing to peace in Northeast Asia and the world, and realizing a safe society for people in South Korea. The government said the focus is on Seoul's active role in making peace, something which it called "a responsible attitude toward peace and prosperity on the Korean Peninsula and balanced diplomatic relations."
"The new national security strategy is based on the peaceful atmosphere created after this year's three inter-Korean summits and the first North Korea-U.S. summit as well as the administration's key policies," the Office of National Security said.
Cheong Wa Dae has distributed the new guideline to Korean embassies and diplomatic offices abroad and posted it on the presidential office's homepage.