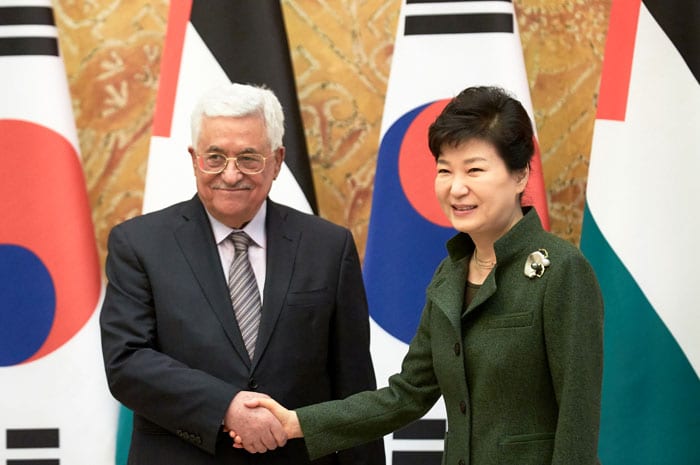 President Park Geun-hye and Palestinian President Mahmoud Abbas have exchanged their views on measures to boost bilateral cooperation between Korea and Palestine. The two leaders also shared their views on regional issues during the summit meeting on Feb. 18.
President Park showed her support for Palestine's efforts to peacefully resolve its regional issues. She also expressed the Korean government's will to continue with its support for the development of Palestine.
Introducing the Korean government's Better Life for Girls vision, which aims at improving health and education among young girls, President Park told her Palestinian counterpart that Korea would provide overseas development assistance worth USD 5.5 million to Palestine this year, and bolster humanitarian assistance for Palestinian refugees.
President Abbas expressed his gratitude to the Korean government for supporting the development of Palestine in the health, education and IT sectors. He also hoped to learn more about Korea's development experience, while wishing for closer bilateral cooperation.
In regard to the issue of North Korean nuclear weapons, the Palestinian leader said that North Korea's provocative nuclear weapons tests and missile firings would never be acceptable. He also said that Palestine opposes all actions that violate the decisions of the international community.
By Yoon Sojung
Korea.net Staff Writer
Photos: Cheong Wa Dae
[email protected]