By Korea.net Special Reporting Team
Hanoi | Feb. 28, 2019
Photos = Kim Eun-young 
On the streets of Hanoi, Vietnam, before sunrise at 5 a.m. on Feb. 28, people started their day by working out, riding motor scooters or mopeds to their destinations or opening their stores.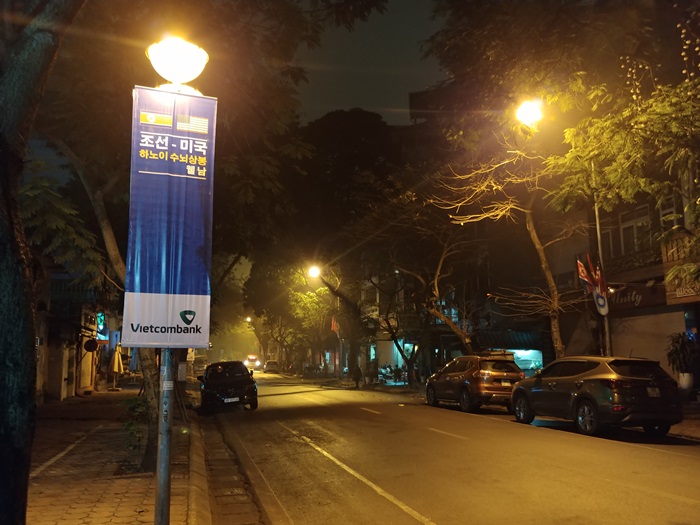 A small banner attached to a lamp post showed a familiar language but an unfamiliar word. A closer look at the banner saw the term "Wetnam" coming into sight. Though written in Korean, the unfamiliar term is what North Korea calls Vietnam, while South Korea refers to the Southeast Asian nation as "Wolnam."
The North Korean word for Vietnam is known to be a combination of words from several languages including "Yuènán" in Chinese and "Vietnam (Вьетнам)" in Russian.
The two Koreas might use different names for Vietnam, but both sides seem to have the same goal: peace on the Korean Peninsula.