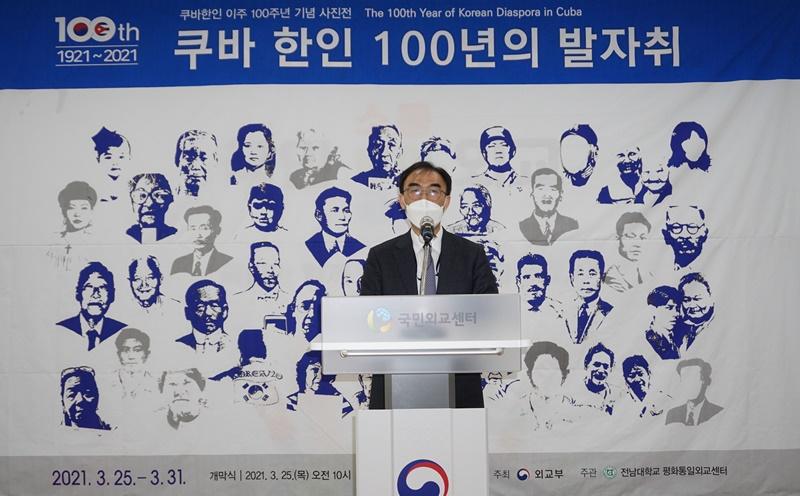 By Lee Jihye and Yoon Hee Young
The Ministry of Foreign Affairs on March 25 announced the opening of a photo exhibition to run through March 31 marking the centennial anniversary of Korean immigration to Cuba at the Center for Participatory Diplomacy in Seoul's Seocho-gu District.
This event showcases nearly 300 photos and materials showing the lives of Korean immigrants in Cuba.
About 40 guests attended the opening ceremony, including 10 descendants of Korean immigrants in the island nation and Cuban residents in Korea.
Deputy Foreign Minister for Economic Affairs Lee Seong-ho said at the event's opening ceremony, "The exhibition is the first organized event showing how Korea remembers the traces of Koreans in Cuba over the past 100 years and to let them know that the Republic of Korea stands with them."
He added that he expects bilateral cooperative relations to further expand.
The ministry also announced a variety of cultural and human exchanges with Cuba this year to mark the anniversary.
The first recorded instance of Korean immigration to Cuba was on March 25, 1921, when nearly 300 Koreans who had lived in Mexico moved to the island, which is now home to nearly 1,100 of their descendants.