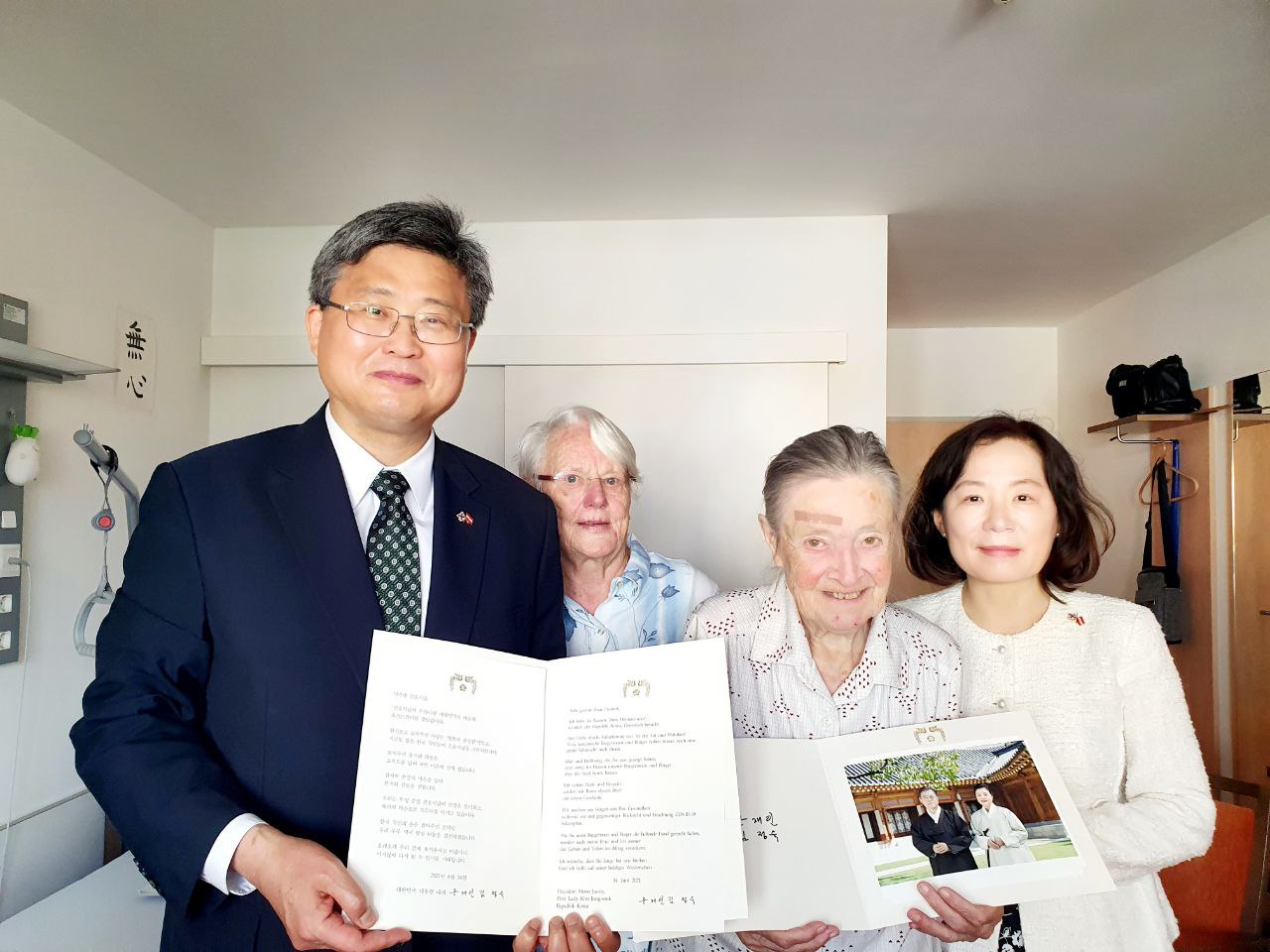 By Xu Aiying and Kim Minji
President Moon Jae-in and first lady Kim Jung-sook have given a personal letter and gifts to two Austrian nurses who for over 40 years helped people suffering from Hansen's disease on Sorokdo Island in Goheung-gun County, Jeollanam-do Province.
Cheong Wa Dae on June 23 said the presidential couple sent a personal letter, red ginseng and lap blankets to Marianne Stoger and Margaret Pissarek through Korean Ambassador to Austria Shin Chae-hyun.
Called the "angels of Sorokdo," the nurses in 2005 returned to Austria after 40 years of service on the island due to worsening health, saying in a letter that they wanted to pose no burden in a gesture that touched many Koreans.
They were named honorary Korean citizens in June 2016, and a documentary on their lives and work was released in 2017 in both Korea and Austria.
Recalling how he met them at a ceremony in 2016 marking the centennial anniversary of Sorokdo National Hospital, President Moon said the love they showed through their devotion was "good and sincere" and that many Koreans still miss them.
He also wished for their good health, saying he hopes the two will stay with Korea for a long time.
In response, the two nurses thanked the president of their second home, Korea, for remembering and sending them his letter and gifts.
At his bilateral summit with Austria and a state banquet in Vienna earlier this month, the president said the "love, commitment and service" of the two nurses served as a bridge to developing friendly and cooperative bilateral ties.