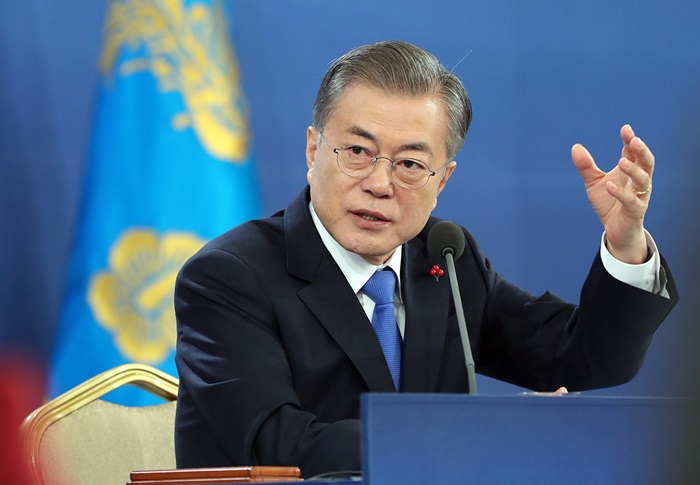 By Park Gil-ja and Kim Young Shin
President Moon Jae-in has made the annual 100 Global Thinkers list of the U.S.-based news site ForeignPolicy.com for the second consecutive year.
Celebrating their tenth anniversary, the annual rankings honor the top 100 global thinkers in 10 categories; the latest edition released on Jan. 22 also named the top 10 thinkers during the list's first decade. President Moon was among the 10 in the Readers' Choices category who were selected through an online poll.
"Moon Jae-in's quiet, backroom work to forge an opening between the West and North Korea was one of the world's defining diplomatic achievements of 2018," the site said. "Despite repeated setbacks and deadlock, he relentlessly pushed negotiations forward, helping to guide the peninsula toward a new era of peace."
The president was on last year's list for "trying to rebuild decent democratic leadership in Korea."
The top 10 leaders with the greatest global impact during the past decade included German Chancellor Angela Merkel, former U.S. President Barack Obama, and the philanthropist couple Bill and Melinda Gates.
North Korean leader Kim Jong Un was among the top ten in the 40 and Under category. "His determined pursuit of nuclear weapons and intercontinental ballistic missiles – in the face of sanctions and diplomatic isolation – won him a long-cherished prize: a personal meeting with a U.S. president," Foreign Policy said.
krun@korea.kr