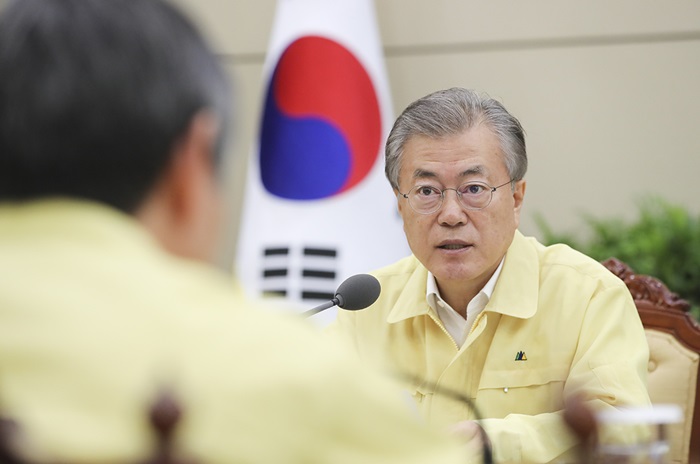 By Lee Kyoung Mi and Yoon Sojung
President Moon Jae-in on May 30 issued an urgent order for the swift rescue of Korean tourists in Budapest, Hungary, who went missing after their boat sank the previous day after a collision with another vessel.
In an emergency morning meeting with National Security Director Chung Eui-yong and the heads of related ministries, the president discussed necessary measures for and the latest situation in the sunken boat incident.
The government ordered the dispatch of an advance rescue delegation, to be followed by another team composed of elite personnel from the military, Korea Coast Guard and National Fire Agency and staff from the National Emergency Management Center. The president urged such staff to do their utmost to quickly conduct search-and-rescue activities.
"Speed is what matters most," he said in the meeting, urging the rescue teams "to do their best to conduct search-and-rescue operations as quickly as possible with the necessary equipment." He also ordered the best care for the victims' families.
Later that day, President Moon over the phone thanked Hungarian Prime Minister Viktor Orbán for his government's support for the rescue, while requesting active cooperation for further search-and-rescue operations with Hungarian rescue teams.
Orbán replied by saying, "The government is fully prepared to cooperate with a Korean delegation," adding that his administration "will help the Korean rescue mission with all its heart as well as in physical rescue activities."
On May 29, a sightseeing boat carrying 33 Korean tourists sank in the Danube River in Budapest after colliding with another vessel. Seven of the 33 were confirmed dead, with seven rescued and 19 missing.