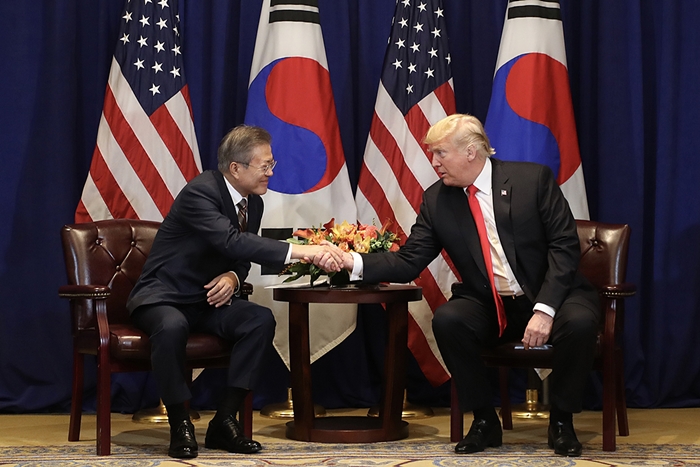 By Min Yea-Ji and Kim Minji
President Moon Jae-in from April 10-11 will visit Washington for a summit with U.S. President Donald Trump, Cheong Wa Dae said on March 29.
"The two heads of state will hold a summit and have in-depth discussions on how to work together to further strengthen the ROK (Republic of Korea)-U.S. alliance and establish a peace regime on the Korean Peninsula through complete denuclearization," Senior Presidential Secretary for Public Relations Yoon Do-han told a news briefing.
The meeting will be first between both leaders since Washington and Pyeongyang failed to reach an agreement in their Hanoi summit in February.
Trump phoned President Moon after the summit and expressed his regret over the lack of results. The American president also emphasized South Korea's role as a mediator between the North and the U.S.