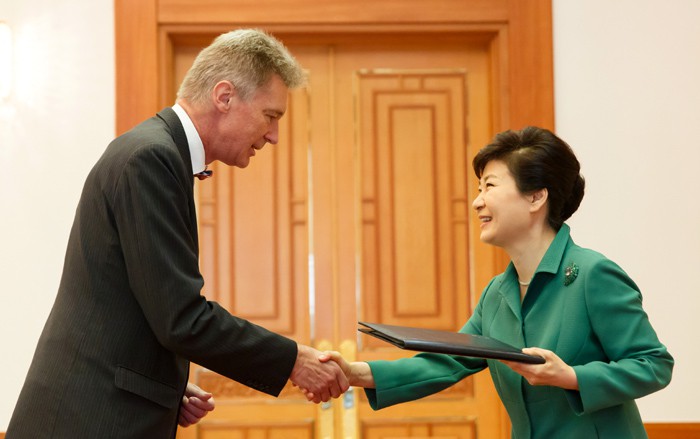 President Park Geun-hye received credentials from six new ambassadors, including that from the European Union, on Sept. 14.
The presentation of letters of credence to the head of state marks the official start of their duty as ambassador to the nation.
During the ceremony, President Park accepted letters of credence from EU Ambassador Gerhard Sabathil, Italian Ambassador March della Seta, Salvadoran Ambassador Milton Alcides Magana Herrera, Swedish Ambassador Anne Hoglund, Sri Lankan Ambassador Manisha Gunasekera and, lastly, French Ambassador Fabien Penone.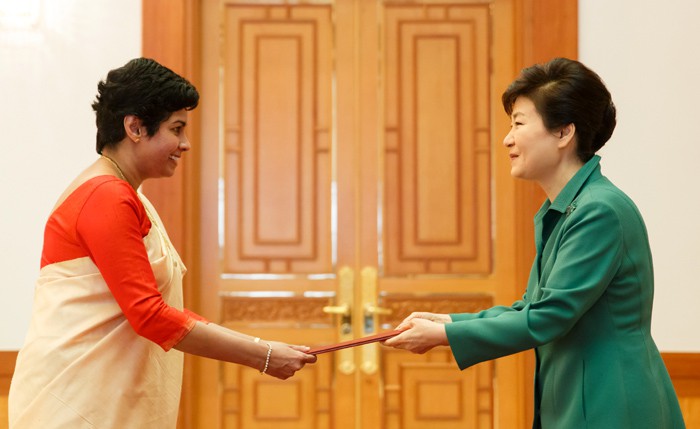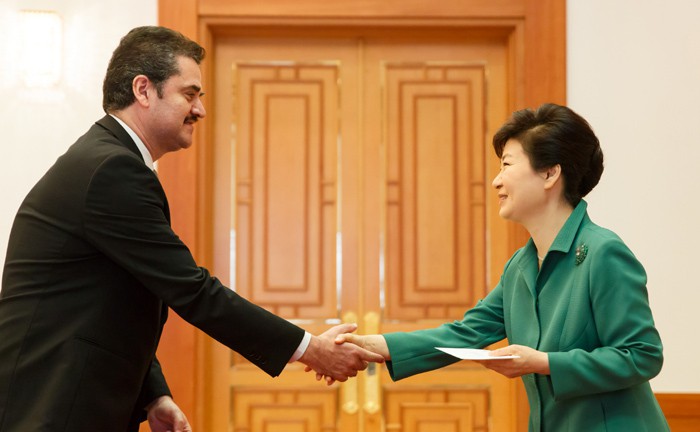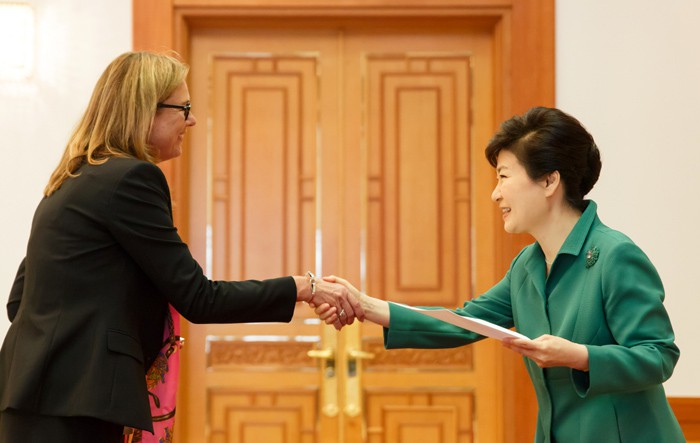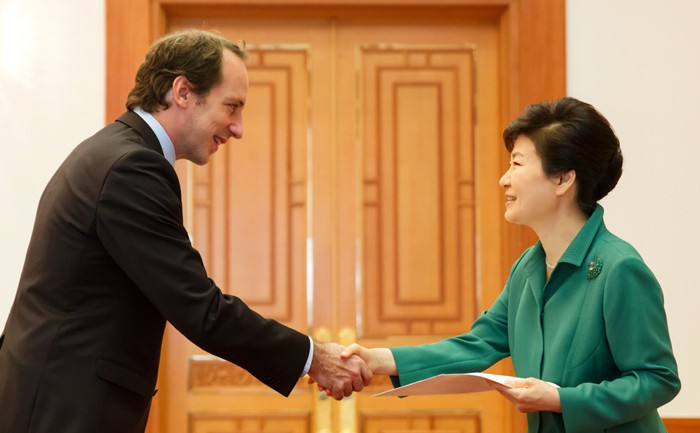 By Sohn JiAe
Korea.net Staff Writer
Photos: Cheong Wa Dae
[email protected]