President Park Geun-hye underlined that the Korean people finally achieved independence for their motherland 70 years ago after much longing and a struggle for liberation. She was speaking at the Sejong Center for the Performing Arts on Aug. 15. The president then urged that all Koreans must embark on a, "Grand journey for the Republic of Korea's renewed leap forward," with their fellow countrymen who have written a history of creation and miracles.
President Park said that we are now facing many difficulties around the world due to a global economic slowdown and that to overcome these difficulties we need to complete the two wings of the creative economy and cultural prosperity, both requirements for the 21st century.
The president then emphasized that both Koreas should heal the scars of the past and move toward a future together. If Pyongyang were to move along the path toward dialogue and cooperation, she said, the North would grab the chance to improve the livelihoods of the North Korean people and to develop its economy.
President Park then acknowledged that the Abe Statement showed appropriate remorse for the immeasurable damage and suffering that Japanese invasions and colonialism inflicted on many parts of Asia, and that the statement presents to the world the fact that Japan's intention to uphold statements by previous administrations will not be changed. She hoped that the show of remorse would send a firm and clear message to the international community and that, as one of Korea's neighbors, Japan would step forth to join efforts to achieve peace across Northeast Asia.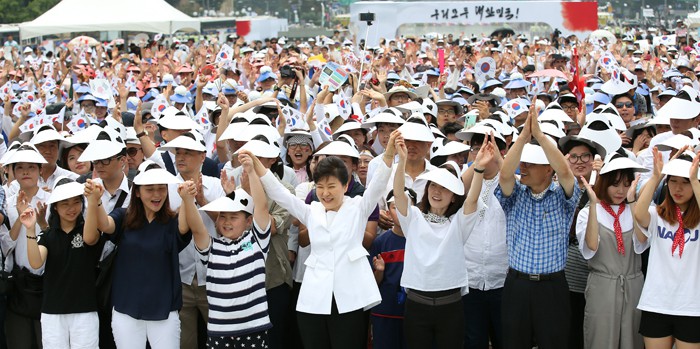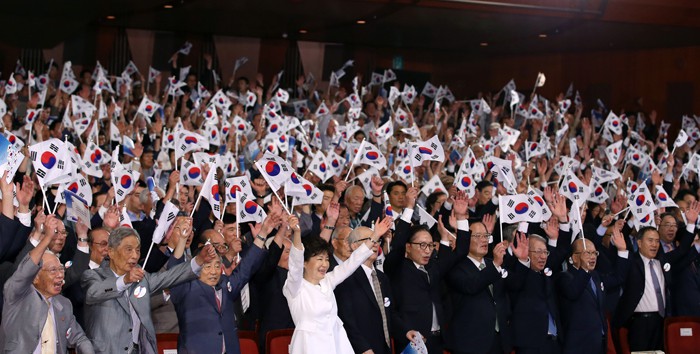 The full text of the president's speech can be found by clicking the attached file below.
By Korea.net team
Photos: Jeon Han
[email protected]