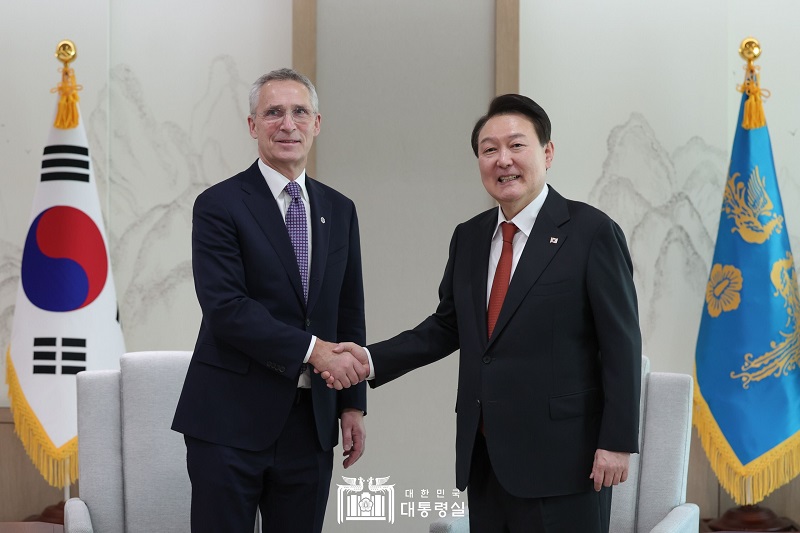 By Park Hye Ri
Photos = Office of the President

President Yoon Suk Yeol on Jan. 30 hosted talks with North Atlantic Treaty Organization (NATO) Secretary General Jens Stoltenberg on pending issues in international security.

The president spoke to the visiting NATO chief at the presidential office in Seoul's Yongsan-gu District on Korea's relations with NATO and Indo-Pacific strategy as well as North Korean issues, Senior Secretary to the President for Public Relations Kim Eun-hye said in a news release.

"Korea has rapidly developed its relations with NATO since attending the NATO Summit in June last year," the president said. "We opened a mission to NATO in November last year that is expected to further expand cooperation."

He also asked for the secretary general's interest and role so that the Korea-NATO Individually Tailored Partnership Programme, which covers cooperation in new sectors such as cyber and new technologies, climate change and the defense industry, can be successfully concluded.

On the Strategy for a Free, Peaceful and Prosperous Indo-Pacific Region announced last month, President Yoon said, "This strategy has much in common with NATO as it stresses the rule of law and international norms on solidarity of the values of freedom and human rights." He also mentioned the need for cooperation to promote the process of implementing the strategy.

Secretary General Stoltenberg lauded Korea's independent Indo-Pacific strategy and pledged "special efforts" to expand Korea-NATO cooperation in cyber national defense and new technologies.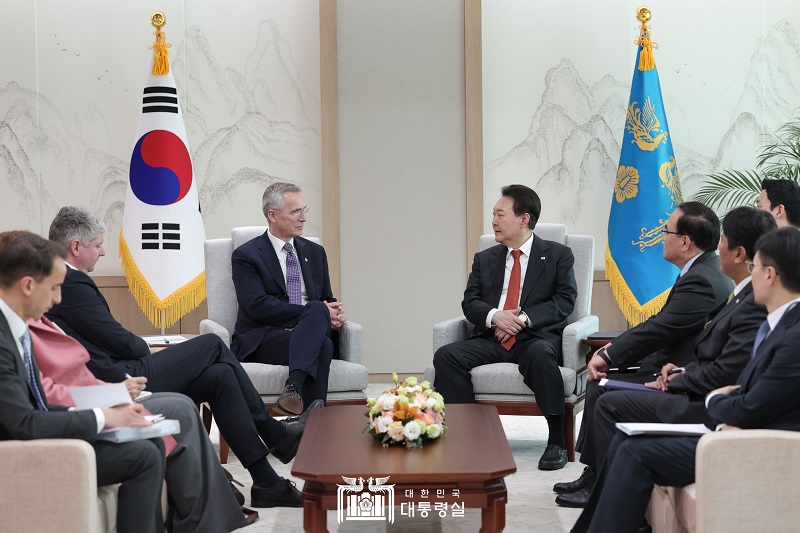 The NATO chief also invited President Yoon to the NATO Summit in Lithuania in July, and the president thanked him for the gesture and said he will consider attending.
hrhr@korea.kr