President Park Geun-hye has urged both labor unions and employers to pursue labor market reform.
"Labor market reform is a public demand that no one can afford to resist, and we are in a situation in which only self-driven reform can save us from our own demise," said President Park during a cabinet meeting at Cheong Wa Dae on Sept. 1.
"Now, everyone is watching the dialogue among labor, management and the government, and is waiting for them to produce a definite agreement. So I hope all parties will work together to achieve labor market reform with the determination that this might be the last chance to do so. I also ask all Koreans to support these efforts," said the president.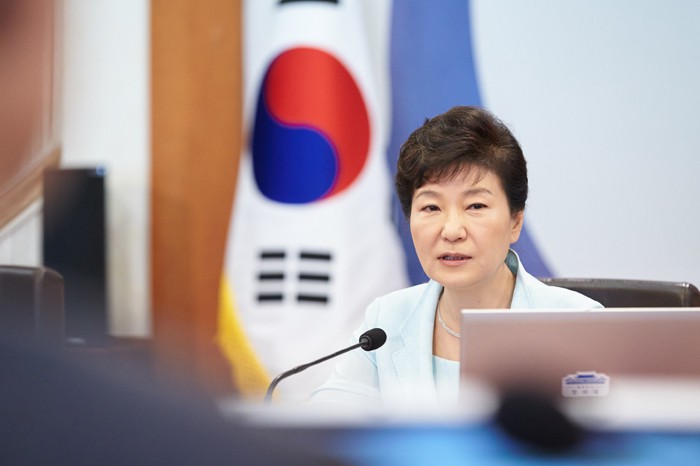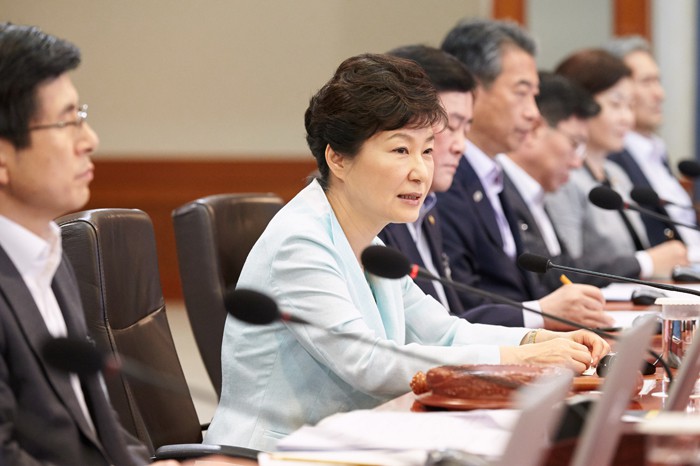 "Labor market reform is a task that cannot be achieved unless both labor and management share the pain," said the president. "The business community also needs to resolutely hire young adults and treat it like an investment in future generations."
"The labor sector should not stick to maintaining the status quo concerning regular workers, who account for only 10 percent of the country's total workforce. They should instead listen to the tearful appeals made by young adults looking for jobs and by most of the workers who make up 90 percent of the total workforce and are in dire straits," added the president.
"It is our duty to create decent jobs so that young adults can dare to hope and achieve their dreams," said the president. "Thus, the older generation should take the initiative in labor market reform and do its best to revive our economy, giving young adults many opportunities."
By Limb Jae-un
Korea.net Staff Writer
Photos: Cheong Wa Dae
[email protected]