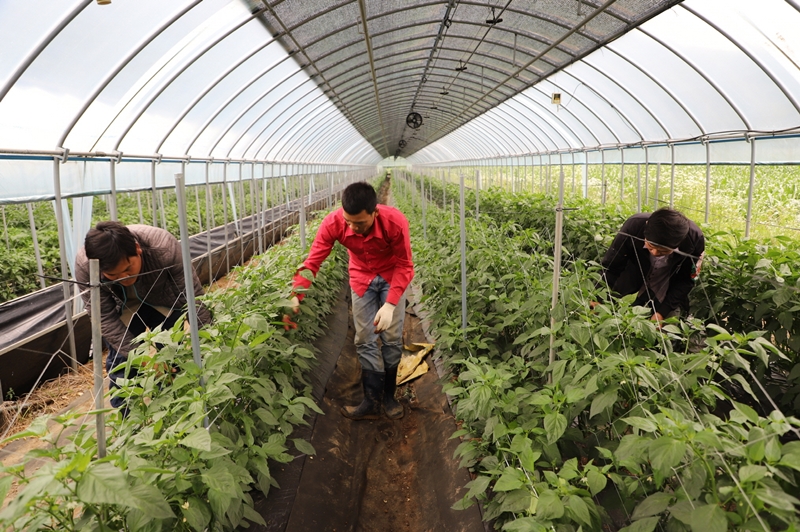 By Lee Kyoung Mi
Seasonal foreign workers in Korea will receive better legal guarantees of their human rights.
The Ministry of Justice on Nov. 16 announced measures to strengthen protection of human rights for such workers including the deployment of volunteers to help with language or communication issues.
The seasonal foreign worker program allows up to five months of legal employment for such laborers in agriculture and fishery, two sectors that need short-term and intensive labor by season such as those for sowing and harvesting.
The new measures will dispatch "language and communication helpers" to prevent damage from poor communication and employers and minimize conflict and misunderstanding from cultural differences in the workers' early days in Korea.
Marriage immigrants and foreign students in Korea can volunteer to be such helpers, and the former group can also receive benefits related to their residence in Korea under mutual agreements between local governments.
A new index for assessing damage caused by rights violations evaluates in three stages whether such workers had their rights violated: visa issuance, employment and questionnaires before they leave the country.
The policy of requiring a season foreign worker to leave a security deposit refundable when he or she returned home will also be repealed amid criticism that it violated a worker's rights. The previous measure sought to prevent a candidate from suddenly withdrawing during the worker selection process.
From the first half of next year, an institution to exclusively attract seasonal foreign workers will be designated and run to prevent corruption caused by brokers.
An "early adaptation program" to help foreign nationals entering the country for the first time for marriage, employment or study adjust to lives will also be revamped to meet the needs of season foreign workers. The program will be incorporated in education run by local governments for such workers after their arrival in Korea to prevent violation of their rights.
The ministry said, "By improving this system, we will diagnose in advance whether the human rights of seasonal foreign workers were violated while arranging just and transparent procedures," adding, "We will lead the way in protecting the workers' rights and help them adjust to Korean society to create a win-win work environment for foreign seasonal workers and laborers in agriculture and fishery."
km137426@korea.kr