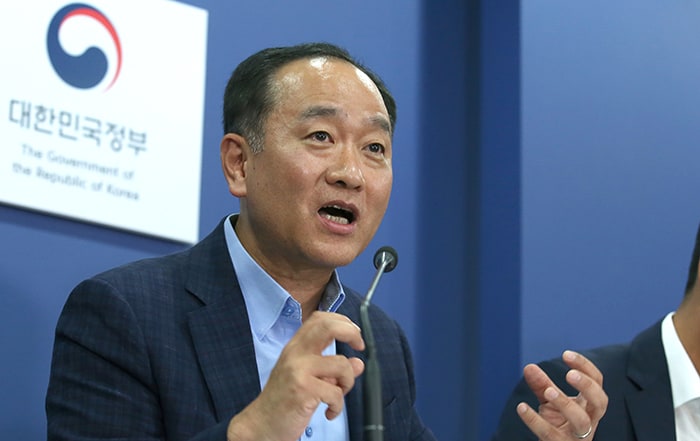 By Lee Hana
Photos = Kim Soon-ju
Seoul | Aug. 30, 2017
Korea will host the annual Seoul Defense Dialogue (SDD) from Sept. 6 to 8 at the Westin Chosun Seoul this year, under the theme of "Visions for Security Cooperation in the Age of Uncertainty."
First launched in 2012 by the Ministry of National Defense, the SDD brings together experts from around the world to discuss an array of security matters. This year the forum will be attended by defense officials from 38 countries, including the U.S., Russia, Japan, Germany and Italy. Top officials from four international organizations, including the North Atlantic Treaty Organization (NATO), will also attend.
The three main topics for the plenary sessions are: North Korea's nuclear missile threats and security on the Korean Peninsula; maritime security; and, cybersecurity challenges and national defense cooperation.
The session on North Korean nuclear weapons issues will be moderated by Daniel Russel, a former U.S. assistant secretary of state for East Asian and Pacific affairs. The panel will be joined by Lim Sung-nam, first vice minister of foreign affairs, and Lt. Gen. Thomas Bergeson, U.S. 7th Air Force commander, among others.
This year's Cyber Working Group, meanwhile, will cover topics such as cybersecurity technology based on civil-military cooperation, and confidence-building for transnational cybersecurity.
"Given the current situation that requires a high level of international cooperation against North Korea's nuclear weapons threats, maritime disputes, cybersecurity and terrorism, the theme for this year's SDD will facilitate a significant conference. The ministry will do its best to grow the SDD into a truly global security conference that reaches beyond the Asia-Pacific, to establish peace on the Korean Peninsula and stability across Northeast Asia," said Park Cheol Kyun, the national defense ministry's deputy director general for international policy.