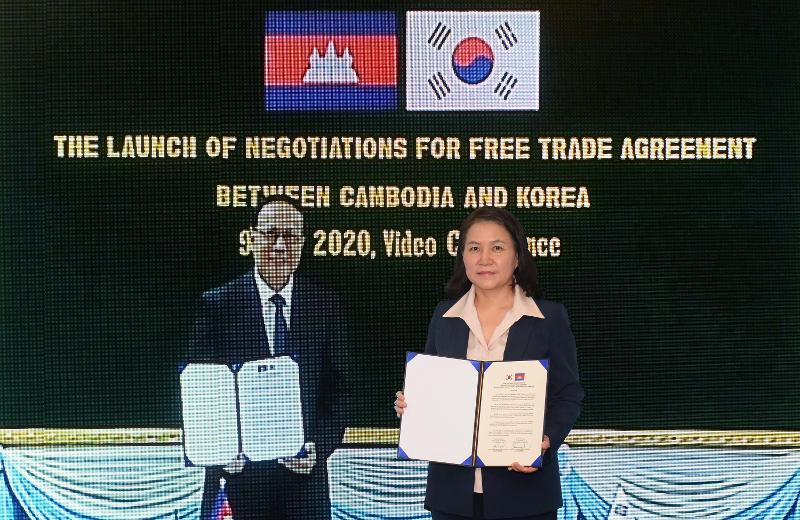 By Xu Aiying and Lee Jihae
Korea and Cambodia have officially launched negotiations on a bilateral free trade agreement (FTA).
In a summit held in March last year, both countries agreed on pushing forward with an FTA and have since held working-level meetings and joint studies on the issue. They were able to enter the negotiating phase after completing domestic processes necessary for the launch of such talks, such as reporting to their respective legislatures.
Trade Minister Yoo Myung-hee said, "As cooperation with New Southern (Policy) countries has grown more important since the spread of the novel coronavirus disease (COVID-19), we welcome the launch of FTA negotiations with Cambodia, a hub of production and trade with huge growth potential in ASEAN (Association of Southeast Asian Nations)."
"The signing of a Korea-Cambodia FTA will raise the competitiveness of Korean companies in the Cambodian market and serve as a turning point for boosting economic cooperation through expansion of bilateral trade and investment."
Seoul and Phnom Penh will hold their first round of official negotiations this month, with the agenda to focus on bilateral interests such as the opening of markets for specific products and cooperation.