By Song Baleun and Lee Hana
Photos = Ministry of National Defense
While the U.S. and North Korea have entered a stalemate in negotiations on the North's denuclearization, the two Koreas are pushing forward with two projects agreed upon in their inter-Korean summits this year.
In a first since the Korean War armistice was signed in 1953, the two Koreas on Dec. 9 completed a joint field survey of the Hangang River estuary.
The project was launched on Nov. 5 with a team of 10 waterway specialists from each Korea. For 35 days, the experts surveyed 660 km of waterways in South Korea, stretching from the village of Manu-ri in Paju, Gyeonggi-do Province, all the way to the village of Maldo-ri in Ganghwa-gun County, Incheon.
The survey discovered 21 sunken rocks that could pose a hazard to sailing vessels and measured the tidal changes of seven major waterways. Based on these results, the (South) Korea Hydrographic and Oceanographic Agency will prepare by Jan. 25 a provisional map for vessel navigation.
"Once off-limits to civilian vessels, Hangang River waterways are now open and we have the resources to turn them into peaceful routes," said South Korean Vice National Defense Minister Suh Choo-suk. "We hope to complete a navigation map for the waterways and ensure a safe voyage for all private vessels."
The Ministry of National Defense in Seoul stressed the significance of the inter-Korean field survey, a clause stipulated in the Agreement on the Implementation of the Historic Panmunjeom Declaration in the Military Domain concluded in September by both Koreas.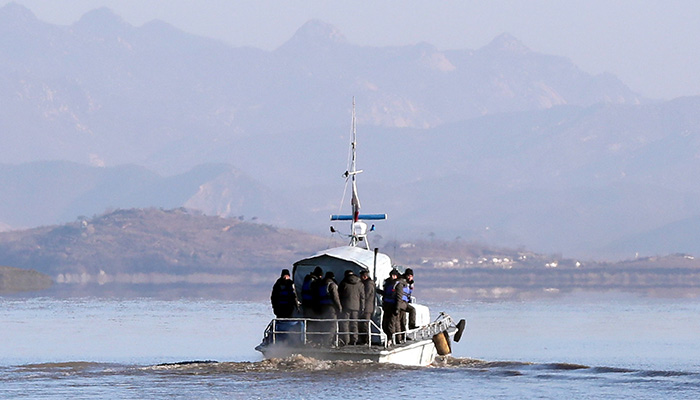 The two Koreas have also begun bilateral cooperation in forestry.
A South Korean group of forestry experts will visit Pyeongyang Dec. 11-13 to kick off the project.
Their visit was agreed upon during an inter-Korean meeting in October on forestry cooperation. The team will survey the North's methods of controlling forest disease and pests and visit tree nurseries and forestry equipment factories there.
brightsong@korea.kr