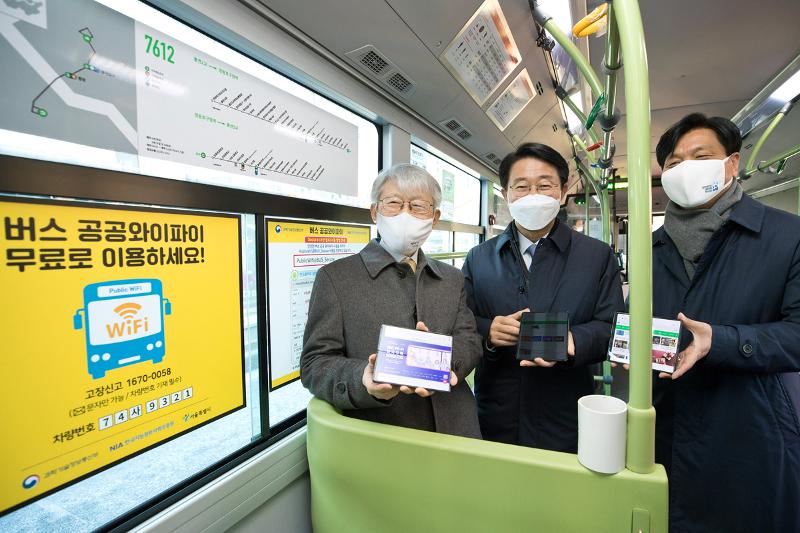 By Elena Kubitzki and Lee Hana
The country has achieved a world first by offering free Wi-Fi on all city buses nationwide.
The Ministry of Science and ICT on Dec. 14 said a combined 35,006 city buses were equipped with free Wi-Fi as part of the policy initiative Korean New Deal.
From 2018 until October this year, the Moon administration and 16 local government bodies installed free Wi-Fi in city buses.
The ministry said that between May last year and October this year, 420 million passengers connected to Wi-Fi on buses.
The data volume used through this service was around 16,000 terabytes, or the equivalent needed to watch 14 million movies in HD.
The government said free Wi-Fi on public buses will generate up to KRW 220 billion in economic benefits over the next three years.
Minister of Science and ICT Choi Kiyoung said, "In a contactless era brought on by the COVID-19 pandemic, public Wi-Fi is an important means of lowering public worry over communication expenses. As the first country in the world to offer free Wi-Fi on all city buses nationwide, we are making history in Wi-Fi capabilities as well as our responses to COVID-19."