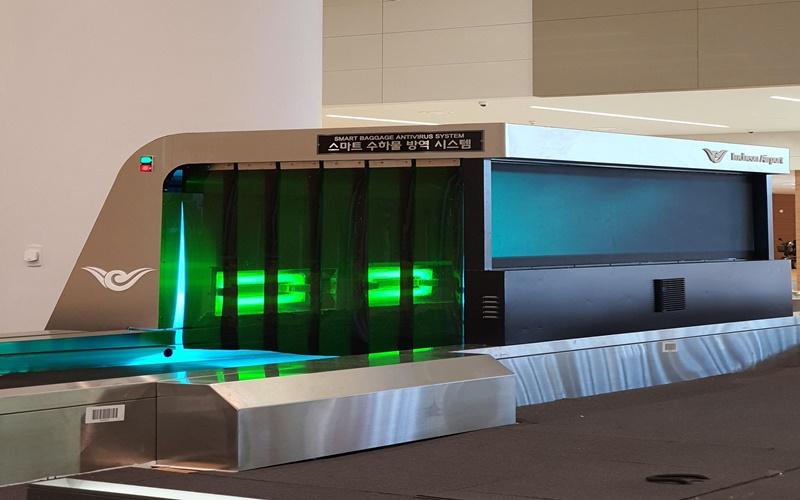 By Lee Jihye and Yoon Hee Young
Incheon International Airport Corp. has developed a smart system for automatically disinfecting the luggage of incoming passengers.
The company on April 26 said it developed the system in cooperation with domestic small and medium-size businesses and that the airport will adopt it.
The system will be installed in tunnel form on conveyor lines in the arrival area and disinfect baggage through the ultraviolet disinfection method UV-C before passengers claim them.
UV-C uses a wavelength of under 280 nanometers, a level harmless to the human body, and has an excellent sterilization effect.
The first system is slated for installation at the baggage claim area of Terminal 2 by the second half of this year, with a combined 33 areas within the airport to get it by next year.
The corporation began developing the system with its domestic partners to create smart antiviral infrastructure for the post-COVID-19 era. The Korea Testing and Research Institute has officially approved the system for its sterilization capacity.
Corporation President Kim Kyung-wook said, "We expect to offer safer airport services to passengers as the world's first international airport to develop and adopt a smart antiviral baggage system."