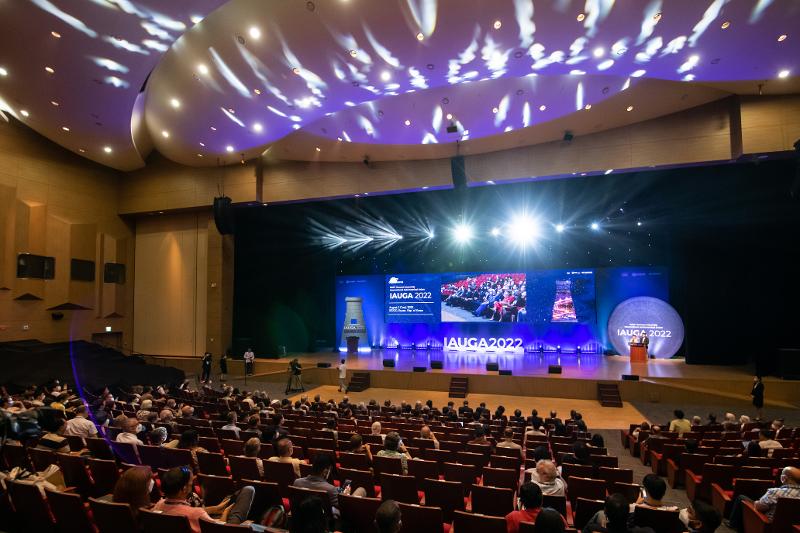 By Israa Mohamed
Photos =  Ministry of Science and ICT
The General Assembly of the International Astronomical Union was opened on Aug. 2 in Busan, attracting astronomists from around the world.
Under the theme "Astronomy for All," the event through Aug. 11 will see around 1,700 presentations at 205 sessions at Busan Exhibition and Convention Center, aka BEXCO, in Busan's Haeundae-gu District.
Per the event's theme, lectures on astronomy by internationally renowned scholars will be held in an easy-to-understand format. Other programs for the public are also scheduled.
Brian Schmidt, winner of the 2011 Noble Prize in Physics for discovering that the expansion of the universe is expanding, and Sheperd Doeleman, founding director of international research for the Event Horizon Telescope, will give lectures.
Comprising 12,000 astronomers from 48 countries, the IAU holds its event every three years on a rotating continent basis.
Marking its 31st anniversary this year, this is the world's leading academic conference on astronomy and has experts in the field share their latest research trends and results and discuss and decide on key issues.
This is the first time for Korea to host the General Assembly of the IAU.
The union added that over 1,800 astronomers from around the world are attending this year's conference.
First Vice Minister of Science and ICT Oh Tae-Seog said, "The hope is that the General Assembly provides an opportunity to strengthen global research cooperation as well as serve as a place for mutual exchange that can contribute to the development and well-being of humankind."
Kang Hye-sung, a professor at Pusan National University and a vice chair of the IAU who is chairing this year's event, was quoted by Yonhap News as saying, "Over the past 20 years, Korean astronomy has seen steady growth in many fields," adding, "I believe that Korea hosted this year's General Assembly thanks to international cooperation by Korean scholars in the development of astronomy."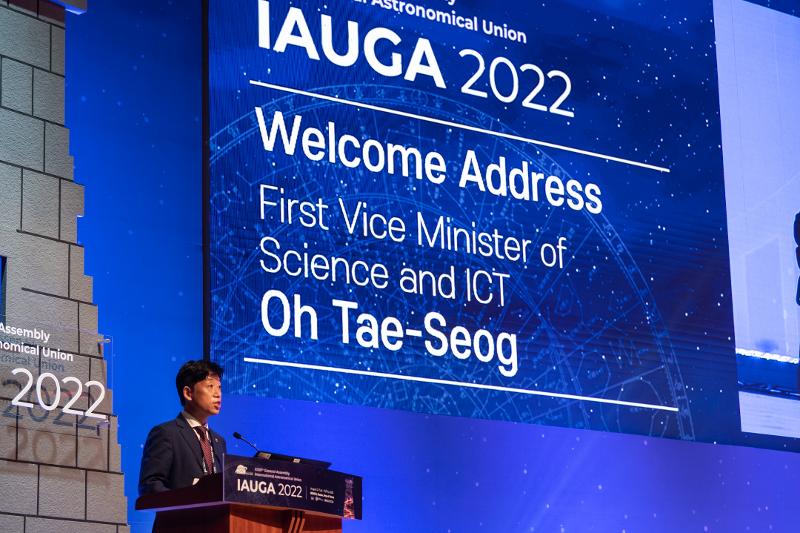 ess8@korea.kr