In line with the global acclaim for Korea's effective quarantine response to the novel coronavirus disease (COVID-19), domestic companies are also receiving rising attention from the world. This Korea.net series features every week a "K-quarantine" company that is expanding globally through an opportunity presented by the pandemic.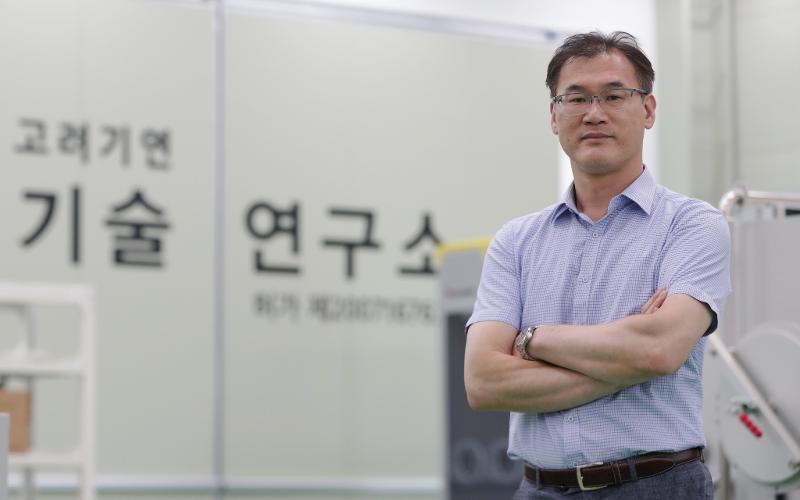 By Xu Aiying and Lee Jihae
Seoul | June 12, 2020
# A medical staff member walks into a box the size of a telephone booth. Inside, she puts on rubber gloves and gathers samples necessary to test someone for the novel coronavirus disease (COVID-19). No disinfection of the booth is required every time a person tested walks in and out of it, and the entire testing process takes  just seven minutes.
Development prioritizing medical staff's safety
The "K-walk thru" booth was developed by a small Korean company with fewer than 50 staff. Protecting medical staff from COVID-19 and drastically reducing the time required for testing, this invention has gained praise from around the world.
Korea Kiyon, the booth's maker and formerly an obscure manufacturer of glove boxes for chemistry, electricity and energy, has also gained recognition for its groundbreaking technology.
The development of the booth began in March, when a medical staff at a public health center in Busan suggested it amid the rapid spread of the pandemic. Back then, testing booths used negative pressure facilities that had testees enter the facility and confined their saliva droplets. Disinfection was required after each test, and cleaning took longer than testing.
With a single switch, Korea Kiyon's booth allows alternation between negative and positive pressure and thus removes the disadvantage of disinfection. Making the pressure inside the booth positive and thus higher than the pressure outside prevents a virus from the testee, if any, to enter the booth. Medical staff are thus protected from a virus even if not wearing protective gear.
In a June 12 interview with Korea.net at his company's office in Seoul's Geumcheon-gu District, CEO Lee Won-tae said, "Since we clearly separate the space between the testees and the medical staff, we simply sterilize the glove to allow immediate testing of the next subject, raising the efficiency of diagnosis and reducing staff fatigue."
"The walk-thru booth enables 80-150 people to get tested in a day."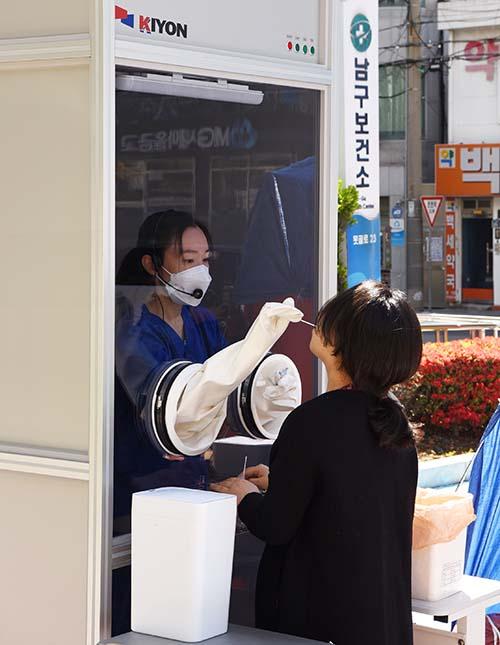 'K-walk thru' developing into global standard
Since its inception in 1985, Korea Kiyon has supplied glove boxes to universities, corporations and laboratories and gained recognition for its technology in relevant fields. Due to the small size of its market, however, the company remains small with 49 employees and annual turnover (in 2019) of KRW 13 billion.
The company has big ambitions through the attention its groundbreaking "K-walk thru" has received at both home and abroad. The booths have undergone verification of their efficiency and been supplied to about 70 domestic health centers, and even quarantine sites abroad.
In April, Korea Kiyon attained the government designation Brand K, making it an official brand representing Korea. It has exported 52 walk-thru booths worth USD 430,000 to eight countries including Thailand, Japan and Qatar, and plans to sell them to Russia and Kazakhstan.
Lee said swift government assistance has greatly supported his company's process of commercializing and exporting of the booths.
"The Korean Intellectual Property Office provided much aid in the screening process," he said. "Our biggest problem recently has been the decline in the number of flights and operations and rising shipping costs, making exports difficult. But the government's extensive aid has allowed us to export the booths."
Cooperating with the government to make the "K-quarantine model" the global standard, the company is participating in development of quality verification and testing methods to produce a walk-thru booth that meets global standards.
"Depending on demand, Korea Kiyon is cooperating with auto-disinfection and test kit businesses and continuously seeking ways to produce synergy with these companies," Lee said.
"We're also focusing on developing technology-intensive equipment that can be used for other infections after COVID-19 is over."