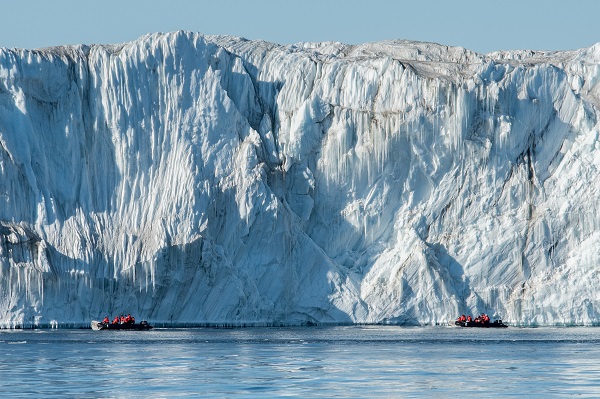 By Kim Seon Ah
The government will build the world's sixth inland base in the South Pole by 2030.
Another plan is to construct by 2026 a next-generation 15,000 ton-class icebreaking research vessel so that Korea can become the first Asian country to lead projects to explore the North Pole.

The Ministry of Oceans and Fisheries on Nov. 22 said these plans were part of the First Basic Plan for Promotion of Polar Activities (2023-27) passed in a Cabinet meeting that day.
The plan was jointly devised by relevant ministries to set the direction of the nation's polar activity and suggest strategies to proceed. This is the first legally binding basic blueprint for all polar activity and covers not only scientific research but also economic activity, international cooperation and human resource development.
The ministry will select by 2027 the best site for conducting inland research in the South Pole and build the base by 2030. The five existing bases are run by the U.S., Russia, Japan, China, France and Italy, and China.
To explore inland Antarctica will require advanced exploration technologies to avoid crevasses, or deep cracks in a glacier. Only the six countries with inland bases are conducting research there.
The ministry will also develop a next-generation icebreaking research vessel that can break through ice 1.5 m thick at a speed of three knots (5.6 km per hour). By gaining the world's best icebreaking ability, the country can explore the Arctic Ocean at latitudes of 80 degrees north or higher, something difficult to do with Korea's existing icebreaker Araon.
It will also drill a glacier 3,000 m deep that contains air from a million years ago and a lake 2,000 m under the glacier. The goal is to search for and study microorganisms that have survived millions to tens of millions of years living in isolation.
Minister of Oceans and Fisheries Cho Seung-hwan said, "We will implement basic plans without fail to find the key to responding to climate change and developing advanced technologies," adding, "We will become a global leader in polar activity."
sofiakim218@korea.kr