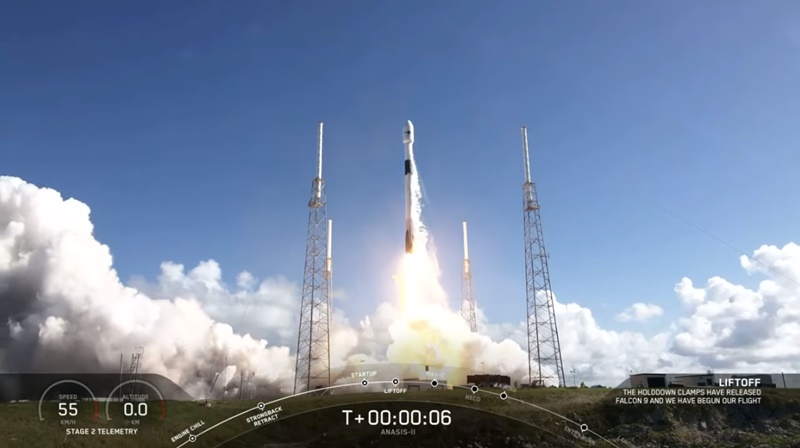 By Kim Young Deok and Lee Jihae
Korea's first military communications satellite Anasis-II on July 20 was launched at 5:30 p.m. in Florida at Cape Canaveral Air Force Station of Kennedy Space Center.
The Defense Acquisition Program Administration (DAPA) in Seoul announced on July 21 that it successfully launched Anasis-II to open the space age of national defense.
The launch came seven years after the project began in 2014, making Korea the 10th country to procure a satellite exclusively for military communications.
Anasis-II will replace Anasia, a communications satellite used for both military and civilian uses. Unlike its predecessor, Anasis-II will be used exclusively for military purposes.
Anasis-II has more than twice the data transmission capacity as its existing counterparts and can maintain communication despite obstructive jamming. DAPA said the satellite will provide a stable and safe telecommunications network exclusively for the military.
Anasis-II is expected to safely enter its geostationary orbit at 36,000 km and undergo a month of verification of its functions and operability. It will be handed over to the Korean military in October.
DAPA said, "We will secure national defense in space in phases via surveillance patrol and early warnings in the new battlefield of space."
A clip of the launch is available on the website of Space X (
www.spacex.com
), an American aerospace manufacturer and space transportation services company whose rocket propelled the satellite into space, and on the company's YouTube channel (
www.youtube.com/SpaceX/videos
).