Researchers have unveiled a new technology that enables devices based on different Internet of Things (IoT) platforms to interwork and to become connected to each other.
The Korea Electronics Technology Institute (KETI) presented its new interworking technology, based on the oneM2M platform, at the oneM2M Showcase held in Dallas, Texas, on June 1 and 2.
The technology allows various devices to interwork on different IoT platforms, such as AllJoyn, Google Nest, Philips Hue and Jawbone. Even if home appliances and devices are based on different platforms, people can still use IoT services with the new technology.

At the showcase, KETI demonstrated how electronics, smart sockets and LED lights, among other things, all based on different IoT standards, can interwork with each other.
Moving forward, KETI plans to propose interworking technologies that can connect various IoT platforms and IoT standards that support legacy devices, meaning hardware and software that were developed in the past but are still used today. It also intends to standardize related technologies. When the interworking technologies are standardized, it will be open source, part of the "Open allianCE for iot stANdard" (OCEAN), an association of 130 IoT-related companies across the world, and let related companies use the technologies.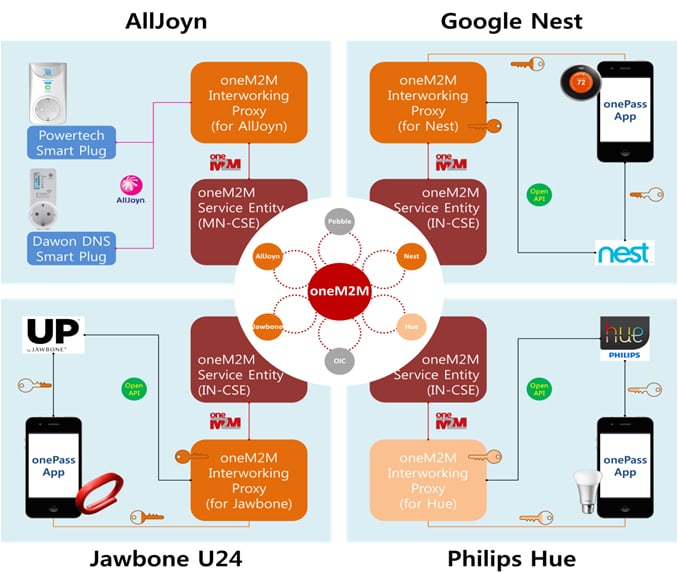 By Limb Jae-un
Korea.net Staff Writer
Photos courtesy of the KETI
[email protected]