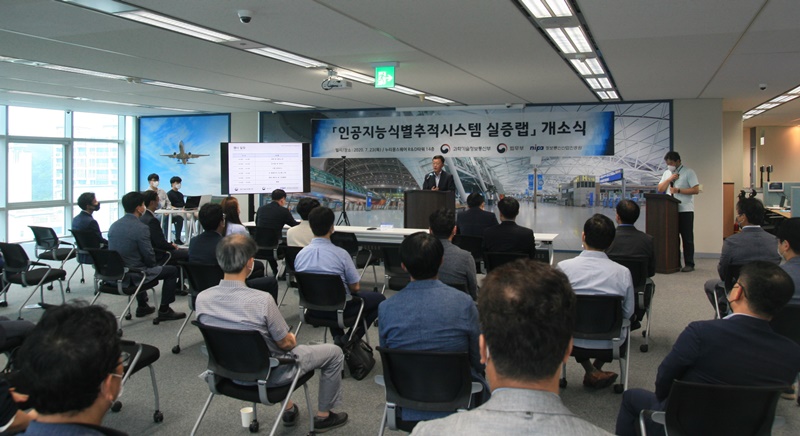 By Lee Kyoung Mi and Lee Jihae
The Ministry of Science and ICT and the Ministry of Justice on July 23 said they opened a tracking system verification lab to advance the management of immigration affairs based on artificial intelligence (AI).
The AI tracking system is a next-generation form of immigration management that uses facial recognition technology to distinguish those entering and leaving the country for detection and prevention of crime and danger.
Located at Nuriggum Square in Seoul's Sangam-dong neighborhood, the lab allows AI companies to implement projects for processing, studying and verifying data.
It implements security systems such as physical security facilities, communications networks, and the designation and management of access authority for safe access to immigration data owned by the Justice Ministry.
By allowing AI companies to safely access immigration control data exclusively in a fully-equipped verification lab, both ministries said they expect the companies to boost their technological competitiveness through the utilization of data that had been difficult to access.
"This project will create new industries and jobs through data and AI to become a leading model of the Digital New Deal that boosts public convenience," the ICT Ministry said. "In the future, we will expand AI convergence to a variety of sectors."