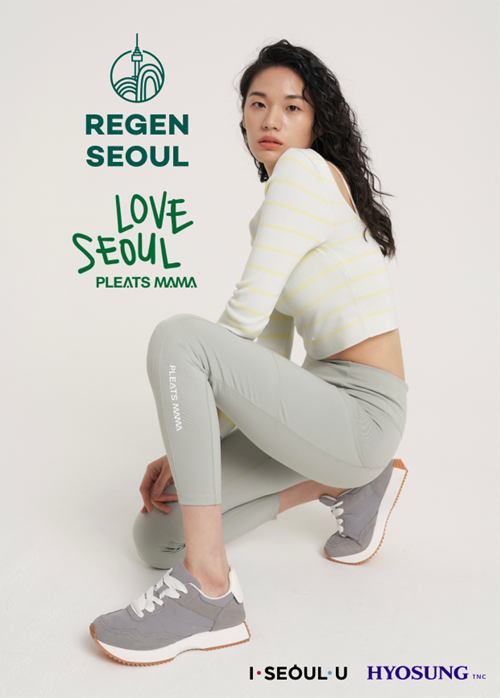 By Sarah Oqelee and Yoon Hee Young
Discarded transparent plastic bottles have been reborn as fashion items in Seoul.
The Seoul Metropolitan Government on March 10 said it signed an agreement with textile manufacturer Hyosung TNC and used discarded transparent plastic bottles to make apparel including clothes and bags.
Plastic bottles collected in Seoul were used in the production of so-called Regen Seoul fibers, which are made of recycled polyester, used in the manufacturing of clothing of the eco-friendly fashion brand Pleatsmama.
The first products introduced in the "Love Seoul" edition include eight items such as leggings and pleats bags.
The products are available at Pleatsmama's offline store within the department store The Hyundai Seoul as well as its website.
The city government from December last year required apartments to separate transparent plastic bottles from other trash.
Research by districts found that as of March 2, separate collection boxes for such bottles disposal were installed at 2,206 (90%) of the 2,448 apartment complexes in Seoul subject to mandatory management.
Chung Mi-sun, director of the city's Resource Recirculation Division, said, "Consumed and disposed waste resources can be regenerated into products with higher added value if properly separated," adding, "The city government will continue promoting a virtuous cycle and the expansion of economic circulation of waste resources in Seoul."