Starting several years ago, endangered and rare birds have been found in Korea, perhaps due to higher temperatures caused by global warming. These birds with their unusual yet distinctive shapes and beautiful colors are now catching people's attention.
Among the many birds seen mostly on Jeju Island and in the southern parts of the peninsula, three species stand out. Their distinctive features are introduced below with the cooperation of the research center for warm and tropical forests, part of the Korea Forest Service.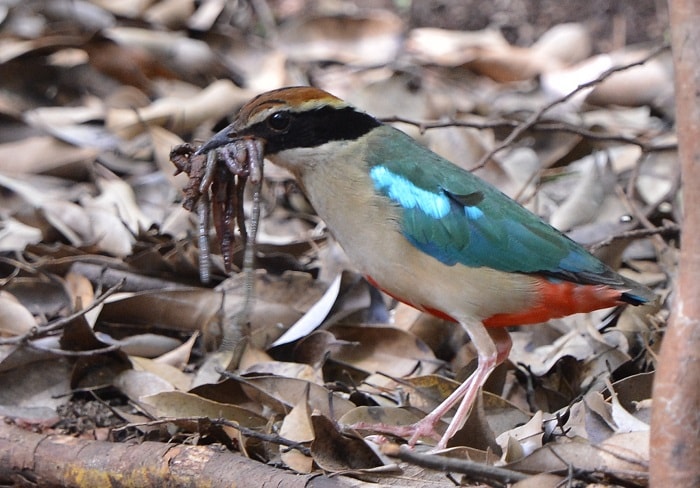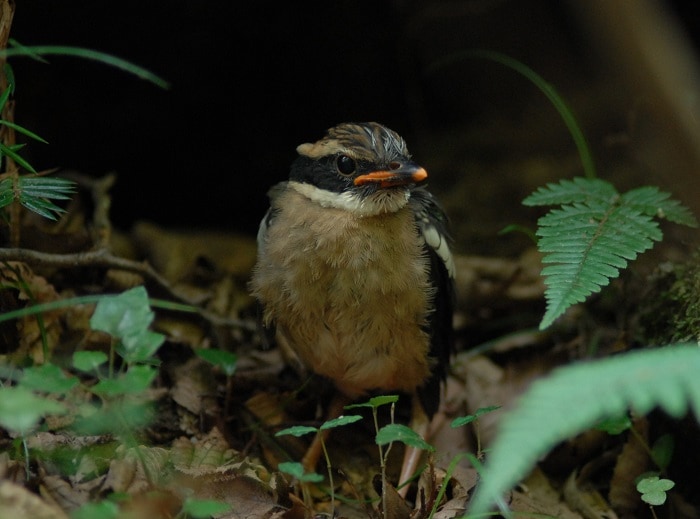 Fairy Pitta (Pitta nympha)
Better known by its nickname the "fairy bird," the fairy pitta glows with more than eight colors. The back is green, the breast is light blue, the belly is red and the legs are pink. It has black lines along its eyelids and light yellow in the eyebrows. This species appears on Jeju Island in mid- to late May, starts to reproduce in June and returns to Borneo between late September and early October. It prefers to live in dark and humid locations, such as forests and valleys. According to the research center, the population of this endangered bird is estimated at between 2,500 and 10,000 throughout the world and some 70 pairs remain in Korea.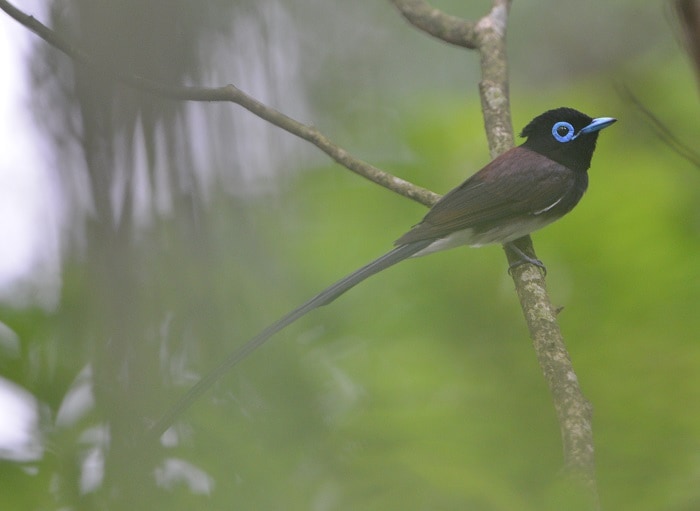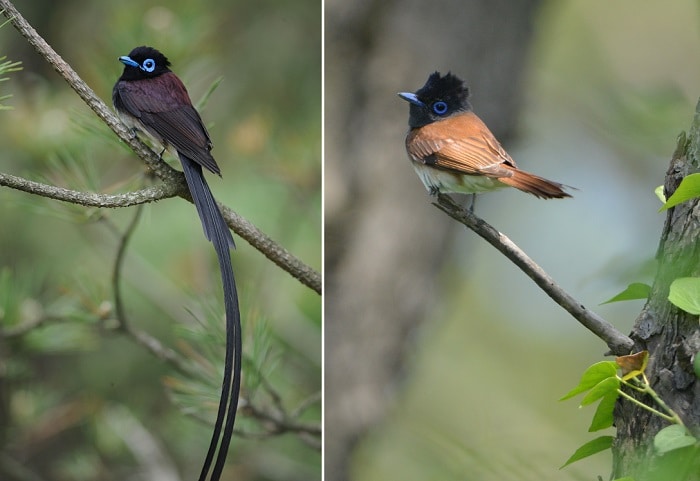 Black Paradise Flycatcher (Terpsiphone atrocaudata)
The black paradise flycatcher attracts public attention with its long tail, even longer than its whole body, and with its light blue eyes and beak. It is the male birds that have the long tails, and their body is on average 48 centimeters long, while the females are about 19 centimeters long. Showing up in the middle of May, the black paradise flycatcher nests in valleys and forests with moss, dried plants and cobwebs. It lays three to four eggs at one time, and they have a spotty pattern on the shell.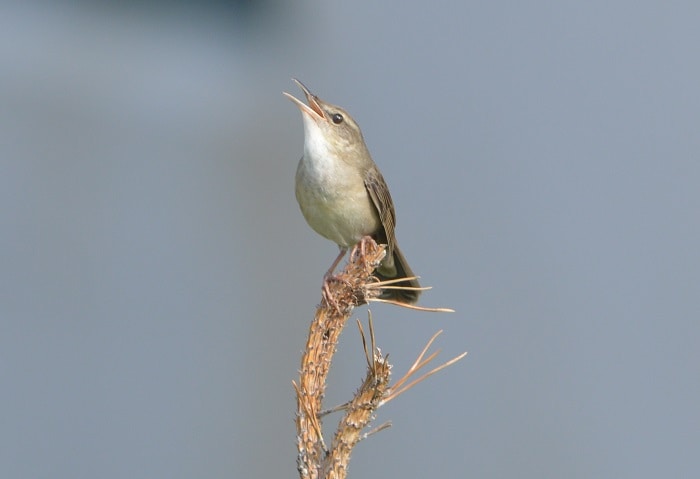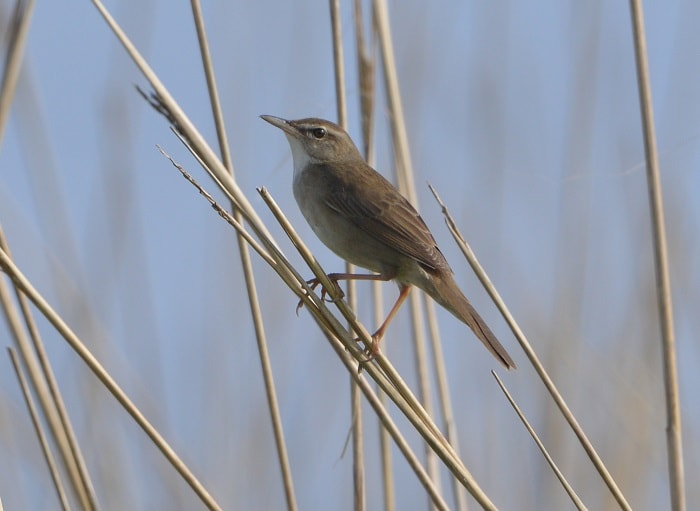 Styan's Grasshopper Warbler (Locustella Pleskei)
Most Styan's grasshopper warblers are observed on uninhabited islands along the southwest coast. The bird is known for its high-toned and crisp singing. It visits only Korea, Japan and Russia to mate and Hong Kong and southern China is its winter retreat. The bird is brown and its underside is light yellow. Its population is estimated to be under 10,000 throughout the world.
Bird and wildlife experts believe that more tropical and rare birds will appear on Jeju Island and in the southern parts of the country, mainly because it has abundant food and places to mate.
By Lee Seung-ah
Korea.net Staff Writer
Photos: Korea Forest Research Institute
[email protected]