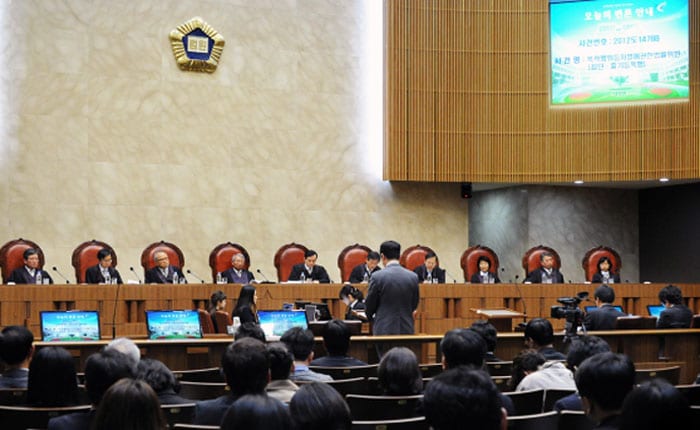 An "international justice department" will be established in Korea as early as February next year.
The Supreme Court will create a new procedural system under the Patent Court that will allow patent lawsuits to be entirely conducted in English. "This is possible because we have quite a number of judges who speak English and who can also use the full range of legal jargon with non-Koreans," said an official from the top court.
With the establishment of the new system, the nation will become one of the few East Asian legal systems to have an English language process to handle patent lawsuits.
Currently, English documents need to be translated into Korean and all testimonies in English must be interpreted into Korean. Under the new system, however, both plaintiffs and defendants will be allowed to make testimonies and pleas in English, while documents and written evidence in English will be considered valid, taking effect immediately. Verdicts will also be available in both Korean and English after the ruling.
According to the Supreme Court, most patent lawsuits are filed in Europe or the U.S. This move will bring home more patent lawsuits that involve non-Korean parties, the top court expected.
By Sohn JiAe
Korea.net Staff Writer
Photo: the Supreme Court
[email protected]