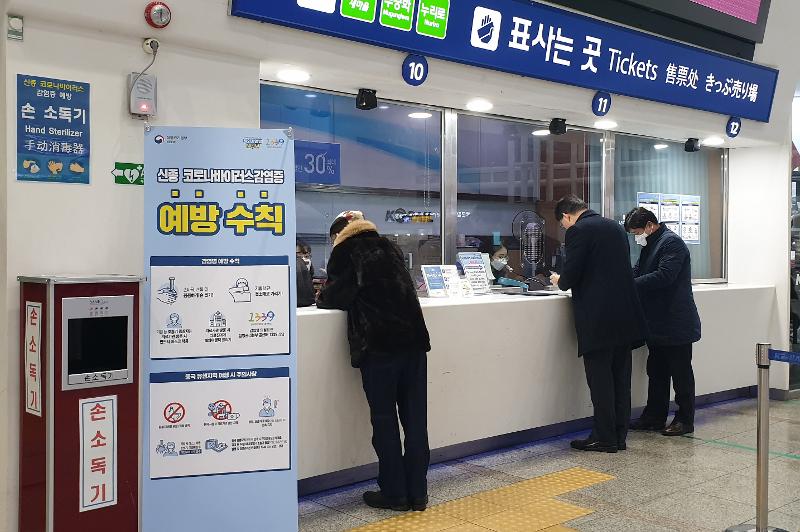 By Xu Aiying, Lee Hana, Kim Hyelin and Kim Minji
Seoul ㅣ Feb. 17, 2020
"Most places we visited have automatic dispensers of hand sanitizer to keep their areas safe and secure for visitors. This is what makes us (tourists) comfortable with our stay here."
Philippine tourist Jeffrey Timbang on Feb. 17 said this about his visit to Korea. Amid the global spread of COVID-19, many foreign visitors in Seoul have commended Korea for taking effective measures to contain the coronavirus. This is largely because of the strict disinfection of public transportation facilities here frequented by tourists like subway and train stations.
A prime example of Korea's protection efforts is seen at subway stations, most of which have hand sanitizer available. The frequency of disinfection at subway stations has also been increased from once a month to four times and that of handles and seats from once a week to twice.
Precautions against COVID-19 are frequently announced on subway cars. To promote the observation of safety measures against COVID-19, Seoul Metro plays a video in Korean, English and Chinese at all subway stations 216 times a day. Announcements of such precautions are made 10,184 times a day at such stations and 3,926 times on subway cars.
Li Xiaowen a Chinese tourist who transferred from the airport rail AREX to another subway line at Seoul Station, said, "China faces a severe situation and buying a mask or hand sanitizer there is really difficult."
"Korea seems fully aware of the severity of the situation and is taking good measures against the coronavirus by making hand sanitizer available everywhere and thoroughly disinfecting areas."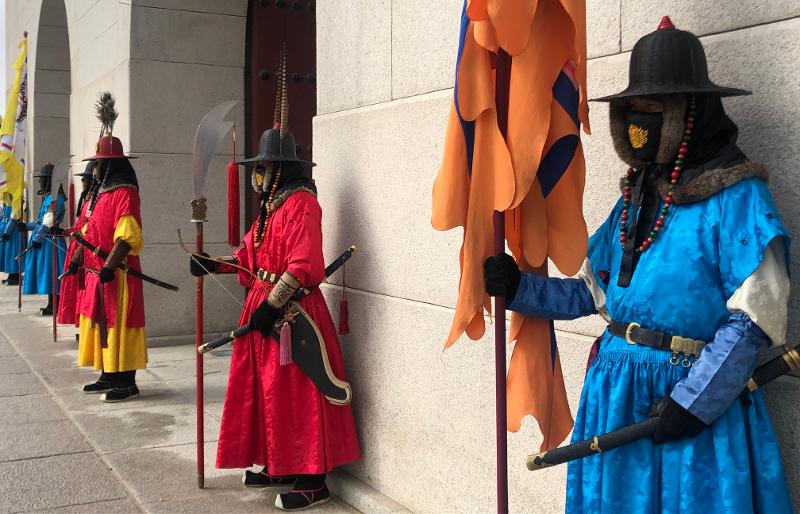 Safeguards have also been put in place at major tourist attractions in downtown Seoul like the Myeong-dong neighborhood and Gyeongbokgung Palace to prevent the spread of COVID-19.
Considering the characteristics of hotel-heavy areas or tourist spots like Myeong-dong and Dongdaemun-gu District in Seoul, the Korean Centers for Disease Control and Prevention set up a COVID-19 screening clinic in Myeong-dong and hotlines linking lodging facilities and public health centers, as well as conducting close observation.
Indonesian tourist Desi Putri said, "I feel that people are going about their normal routines. I've been sightseeing, shopping and traveling as I normally do. I've been wearing a mask and have hand sanitizer in my bag, but haven't felt unsafe while traveling with my family."
Thanks to the full-fledged efforts of both the government and the medical sector to prevent the spread of the coronavirus, foreign tourists and the Korean people can go about their normal activities without much worry.