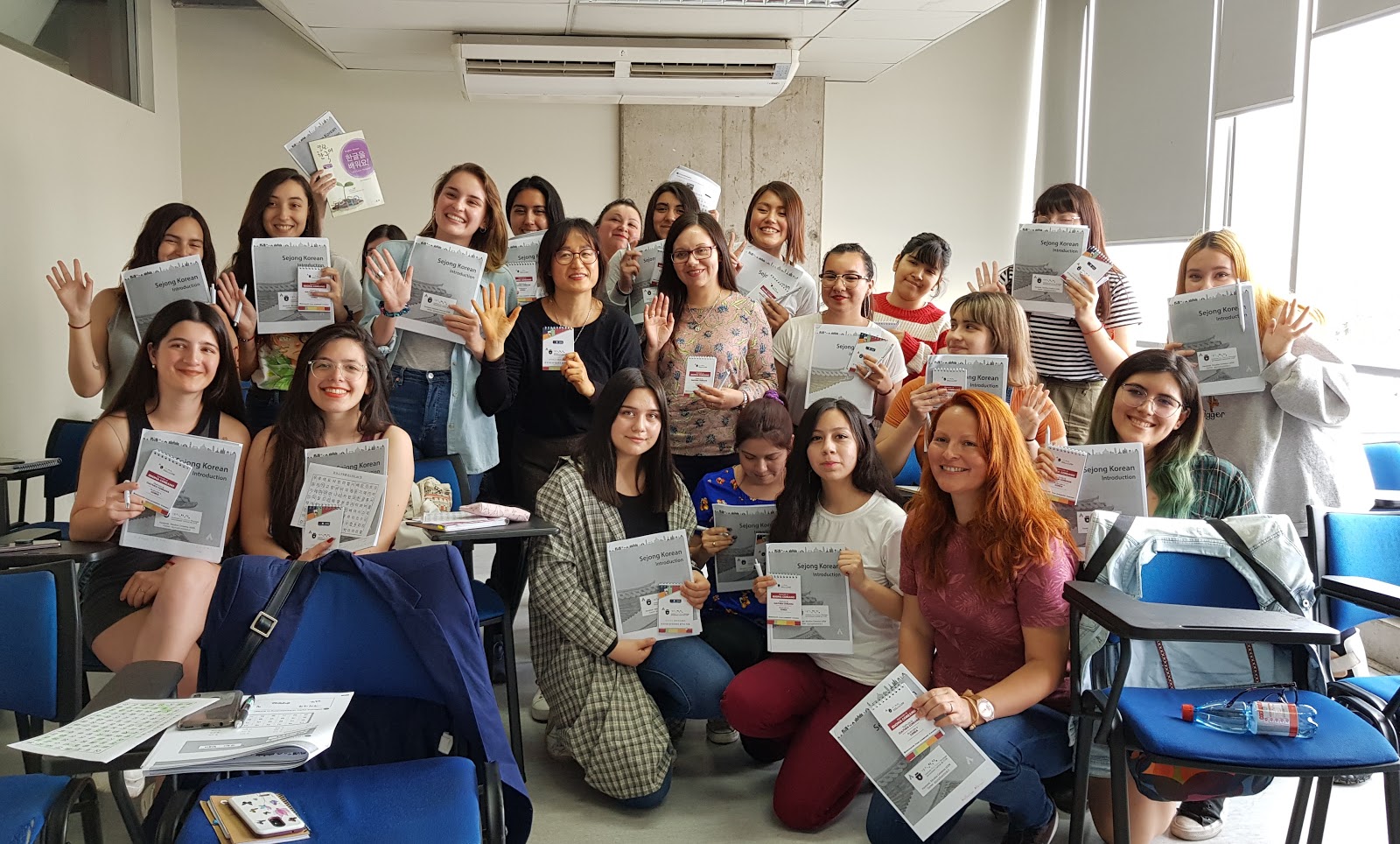 By Joung Haseung
A textbook incorporating BTS hits and music videos is under development for elementary and middle school students abroad who are learning Korean.
The Ministry of Education on June 10 announced the full-scale development of a Korean-language curriculum for elementary and middle school students abroad that will serve as the foundation for textbooks.
Administered by around 60 Korean-language education experts from the Korea Institute of Curriculum and Evaluation, the curriculum will be supplied to centers overseas teaching Korean and get posted on the ministry's website.
Around 140 experts are participating in textbook development and review. The ministry is also working on supplementary culture and Hallyu textbooks that focus on Korean culture and history.
The textbooks will be divided into basic and intermediate levels with four parts each in consideration of learning level and characteristics. One textbook featuring BTS-related content is also in development to help students better understand the material and retain interest.
The ministry said approximately 160,000 students at 1,699 elementary and middle schools in 39 countries are learning Korean at their schools, a huge leap of around 23,000 from 2018.
Deputy Prime Minister and Minister of Education Yoo Eun-hae said, "This internationally available Korean-language curriculum and its learner-centric textbooks will greatly contribute to the formal adoption of Korean as a subject abroad."
Meanwhile, the Korean word most frequently used by foreign students of the language is "person (saram)," according to a government agency.
The National Institute of Korean Language on June 10 released the results of a survey compiled by Korean Learners' Corpus Search Engine, which analyzes material produced in the process of foreign students learning Korean.
The results were based on data collected from students who spoke Chinese, Japanese, Vietnamese, English and Russian.
Other frequently used Korean words by such students included "friend (chinggu)," "thought (saenggak)," "when (ttae)," "work (il)," "study (gongbu)" and "house (jip)."