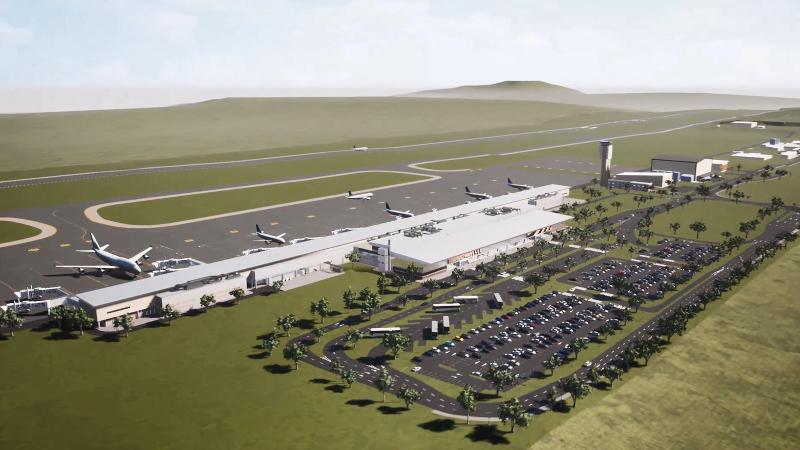 By Yoon Hee Young
A Korean-led consortium on Nov. 19 began construction of Chinchero International Airport in Peru that aims to be the gateway to Machu Picchu, the site of the Latin American country's famous Inca ruins.
The Ministry of Land, Infrastructure and Transport and Korea Airports Corp. (KAC) on the same day held the groundbreaking ceremony for the new airport at Government Complex in Cusco.
Scheduled to open in 2025, the airport will see estimated traffic of around five million passengers per year.
The project management office (PMO) consortium led by the KAC will supervise the project, which was agreed on in June 2019 under a government-to-government contract between Seoul and Lima.
A PMO project manages everything on behalf of the client including design review, selection of construction and inspection companies, technical support and test operations.
Team Korea Consortium, a public-private partnership organized by the KAC in November 2019, will lead the project. It beat out competitors in leading nations for airport construction such as Spain, Canada and Turkey.
In July, Hyundai Engineering and Construction Co. was designated the builder of the airport, and the company is expected to reduce the construction process for earthworks more than 25%.
The project is expected to serve as an opportunity to raise Korean competitiveness in the Latin American market, which is expected to see rising demand for construction and infrastructure projects.
Officials from the ministry, the Korean Embassy in Lima, KAC and Hyundai attended the ceremony for the Korean side, while those of Peru included Peruvian President Pedro Castillo and the nation's minister of transport and communications.
Minister of Land, Infrastructure and Transport Noh Hyeong-ouk said in a written congratulatory message, "Since forming bilateral ties in 1963, Korea and Peru have developed firm, friendly and cooperative relations in various sectors including politics, economy and culture," adding, "Today's groundbreaking ceremony is a highly meaningful event that announces the full-fledged start of the new airport project."