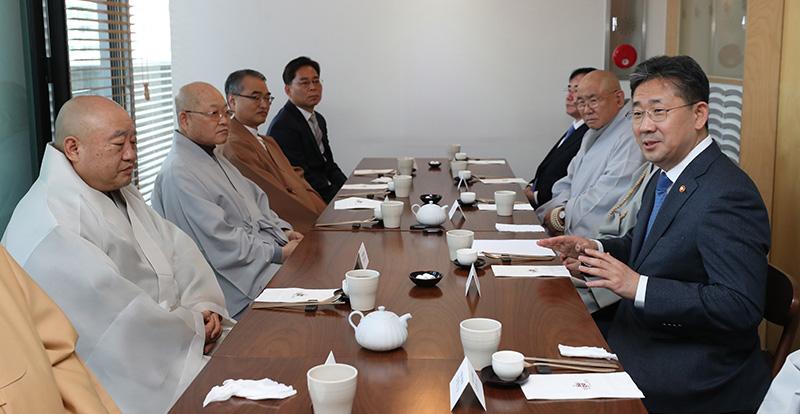 By Kim Young Deok and Lee Jihae
Religious organizations in Korea have postponed major events to prevent the further spread of the novel coronavirus disease (COVID-19).
The Association of Korean Buddhist Orders on March 18 told a news conference that it will delay its annual lantern festival and rituals on the 2,564th birthday of Buddha from April 25 and 30 to May 23 and 30, respectively. The national holiday Buddha's Birthday falls on April 30 this year."The priority is public safety and overcoming the national crisis. We will continue the termination of mass services and the postponement of Buddhist events," said Ven. Wonhaeng, the head of the association.He also said his organization will continue collecting donations and support those involved in stemming the outbreak.
Minister of Culture, Sports and Tourism Park Yang-woo held a meeting with Korean Buddhist leaders. Thanking them for taking preemptive measures, he said cooperation in the religious sector is imperative to halt the outbreak and asked the groups to lead in harmony and cooperation with the people to help overcome the crisis.
The Christian community also expressed its intent to postpone religious events, with the United Christian Churches of Korea announcing a delay of its Easter parade initially slated for April 12.