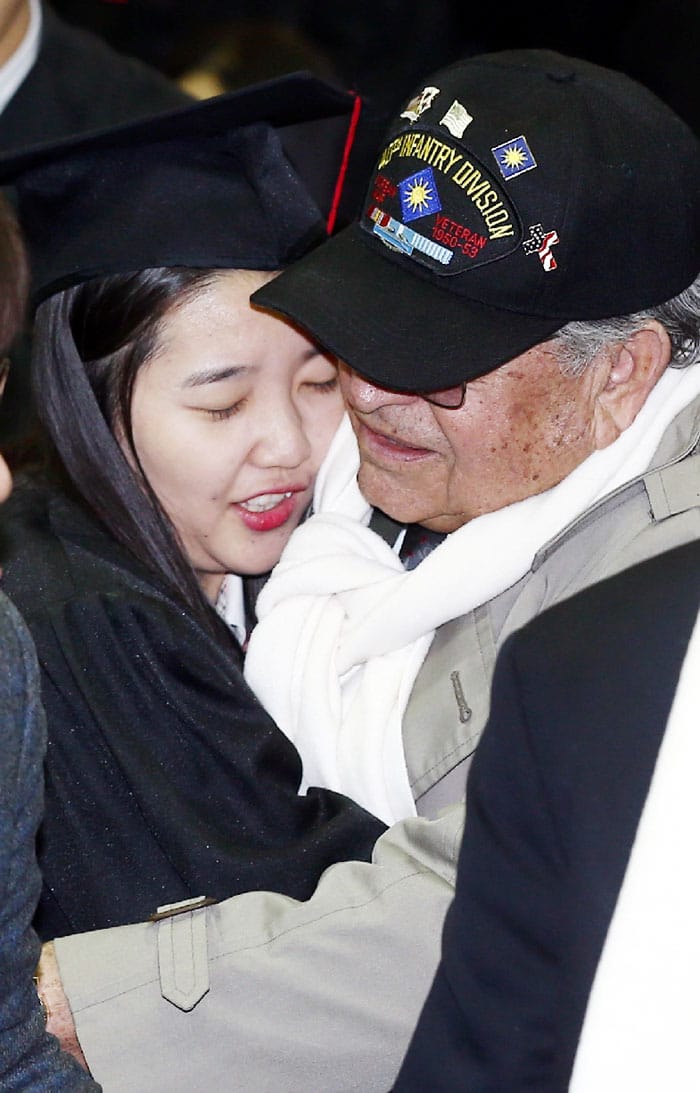 Gapyeong is in the center of the Korean Peninsula and it was the site of one of the fiercest battles of the Korean War (1950-1953). In June 1950, invaded by the North Korean military, Gapyeong became an occupied town. It was returned to the South in June 1951. The ongoing harsh fighting completely destroyed the middle school buildings and many of the young students had to study in a tent classroom.
In 1952, the then mayor of Gapyeong-gun County asked the U.S. Army's 40th Infantry Division, the "Sunshine Division," which was stationed in the region, to build a new school. Each of about 15,000 soldiers from the division, led by Brigadier General Joseph Cleland, gathered USD 2 per person to raise money for a new school. Thanks to the funds and to some donated infantry equipment, a new school was built by August 1952.
The division named the school the Kenneth Kaiser Middle and High School. It was named after the fist soldier from the division who lost his life in the battle, Kenneth Kaiser Jr. He died in the Battle of Geumseong on Jan. 20, 1952, at the age of 19. The school was called "Gaisa school," as Gapyeong villagers pronounced the name "Kaiser" as "Gaisa." It was later changed to the Gapyeong High School. In April 1955, the 40th Infantry Division also established the Gwanin Middle School in Gwanin-myeon, Pocheon-si City. Naming the school after its insignia, the sun, the division dubbed the village the "Sunburst Village."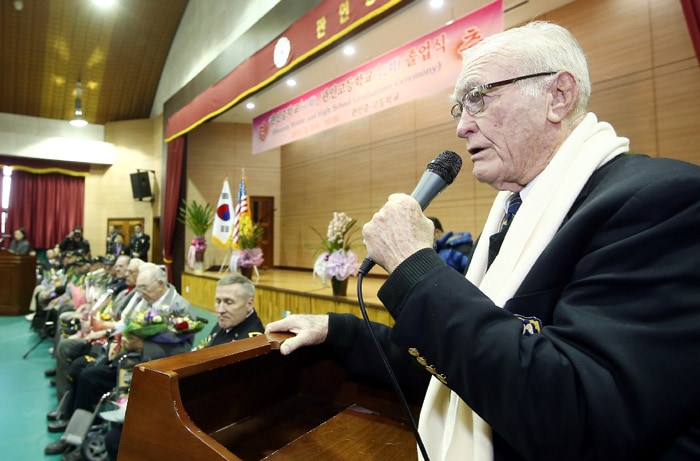 The Ministry of Patriots and Veterans Affairs recently invited about 40 war veterans and their family members to Korea. These veterans attended the graduation ceremonies and presented scholarships at the Gapyeong High School and Gwanin Middle and High Schools. Attendees included Major General Lawrence Haskins and the infantry soldiers who accompanied him.
The ministry has been conducting invitation programs to Korea for U.N. war veterans since 1975. As of 2015, about 30,000 veterans and their family members have visited Korea as part of the program.
By Wi Tack-whan, Yoon Sojung
Korea.net Staff Writers
Photos: Ministry of Patriots and Veterans Affairs
[email protected]